Unfortunately, there is not an exact formula or science you can follow in order to have guaranteed franchise success. That being said, there are some universal basics you may use as a framework for your brand in order to help improve efficiencies and turn a profit. Essentially, there are three fundamental building blocks you'll need in place in order for your operations to have the best shot at success.
For a more in-depth explanation, check out the full post on Franchise Fundamentals, but if your time is limited, here is a brief summary to help:
Building blocks for franchise success:
The franchisee/franchisor relationship
The role of the parent organization
The cohesive customer experience
The franchisee/franchisor relationship:
The franchisee/franchisor relationship goes through different stages as it grows and evolves

Stage 1: New franchisee prospecting

The franchise group is looking for someone who can run a successful operation and the franchisee is looking for a sound investment that can generate profit.

Stage 2: Franchise opening and the initial years

The franchise location opens and as they are growing their business they rely on the parent company for support. The parent brand gives support by providing training, help and advice, along with the connections necessary to keep the business running.

Stage 3: Franchisee maturity

This stage usually takes place after three years when the franchisee has gained enough experience and has become a seasoned business owner capable of optimizing their own processes.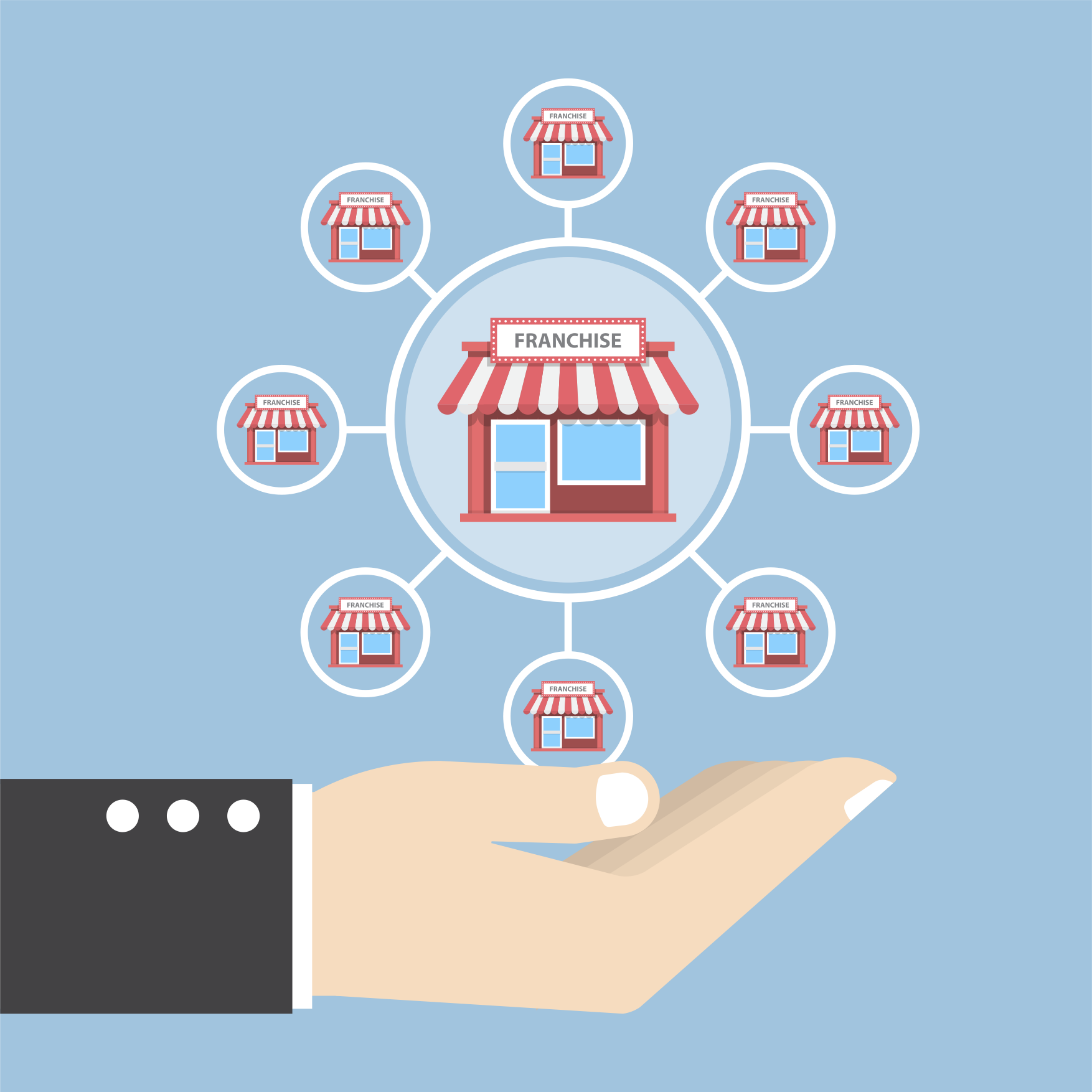 QUESTION: How can franchisees increase their revenue and how can franchise groups retain high-quality owners?
Answer: multi-unit/multi-brand franchising

Multi-unit franchising: An agreement between a single franchisee and a parent brand where the franchisee is given the right to a territory and will have a mandate to open a set number of new stores within a set time period.
Multi-branding: A similar arrangement but instead of subcontracting their franchisor responsibilities, the parent organization will let their successful franchisee purchase from an additional brand.
The role of the parent organization:
The best thing a parent organization can do to keep their brand consistent is to be clear on the standards. This means explaining brand values and beliefs to franchise owners and providing clear brand guidelines.
Franchisees can help facilitate brand consistency by following the guidelines and accepting support they're given. They also need to ask for help and resources from their parent brand when needed.
The true value of a franchise is providing a consistent experience to customers each and every time.
The cohesive customer experience:
A complete customer experience isn't just brand consistency but also delivering products and services with one voice, across all channels and media, all the time.

Omni-channel experiences

: Communicating the same message across every single channel simultaneously.

Example: Using the same tone of voice on Twitter, on the website, on the in-store collateral and with the customer service scripts.

By integrating marketing communications, brands can better serve their customers. By building an omni-channel delivery mechanism, organizations are better able to deliver different marketing communications to different audiences.
While omni-channel experiences are something that lives at the regional and national level, there are a few things that franchises can do to effectively build integrated marketing communications on a local level, such as an advertising Co-op.
Wanting more details to gain an even greater grasp on franchise success? Read the full post again when you have more time, or give us a call!
What You Need to Know to Create a Successful Franchise
was last modified:
April 23rd, 2018
by