On the day after Thanksgiving, the country is divided into those who get up at the crack of dawn to hit the stores, and those who either don't participate, or choose to do so online from the comfort of their homes. According to a Practical Ecommerce sales report, last year's Black Friday sales reached $3.34 billion, indicating the continued popularity of the shopping holiday. If you want consumers to know about your killer deals though, you and your competition will be advertising to the masses. How do you make your Black Friday advertising stand out? Review these five advertising trends to learn the tips and tricks that will set you up for success.
How To See Results from Black Friday Advertising
1. Start Early
With retail advertisers rolling out holiday merchandise earlier and earlier each year, it's never too soon to start your Black Friday advertising campaign. While most retailers begin releasing their advertisements in early to mid-November, there are a few select brands that release ads as early as late October. Be one of the ultra-prepared brands and get your marketing initiatives in the game early so you're not left wondering where the shoppers are when the big day arrives.
2. Use Mobile Ads, Too
Your shoppers are moving toward the convenience of mobile and online shopping, so be sure to take advantage! According to BlackFriday.com, a retail revenue resource, you can expect to see even more online and mobile deals in years to come ($1.2 billion is estimated for 2017). If there is a time to accommodate these shoppers, it's Black Friday.
3. Offer Gift Card Deals
Gift cards are an increasingly popular holiday gift. Offer gift card deals (both in-store and online) to maximize your Black Friday product sales and provide future opportunities for potential upsells as well. Strategies like a free $5 gift card to your store with a gift card purchase of $25 or $50, or 10% off the purchase of 2 or more gift cards work well. Just be sure to make the deal enticing enough to draw attention, while still showing revenue.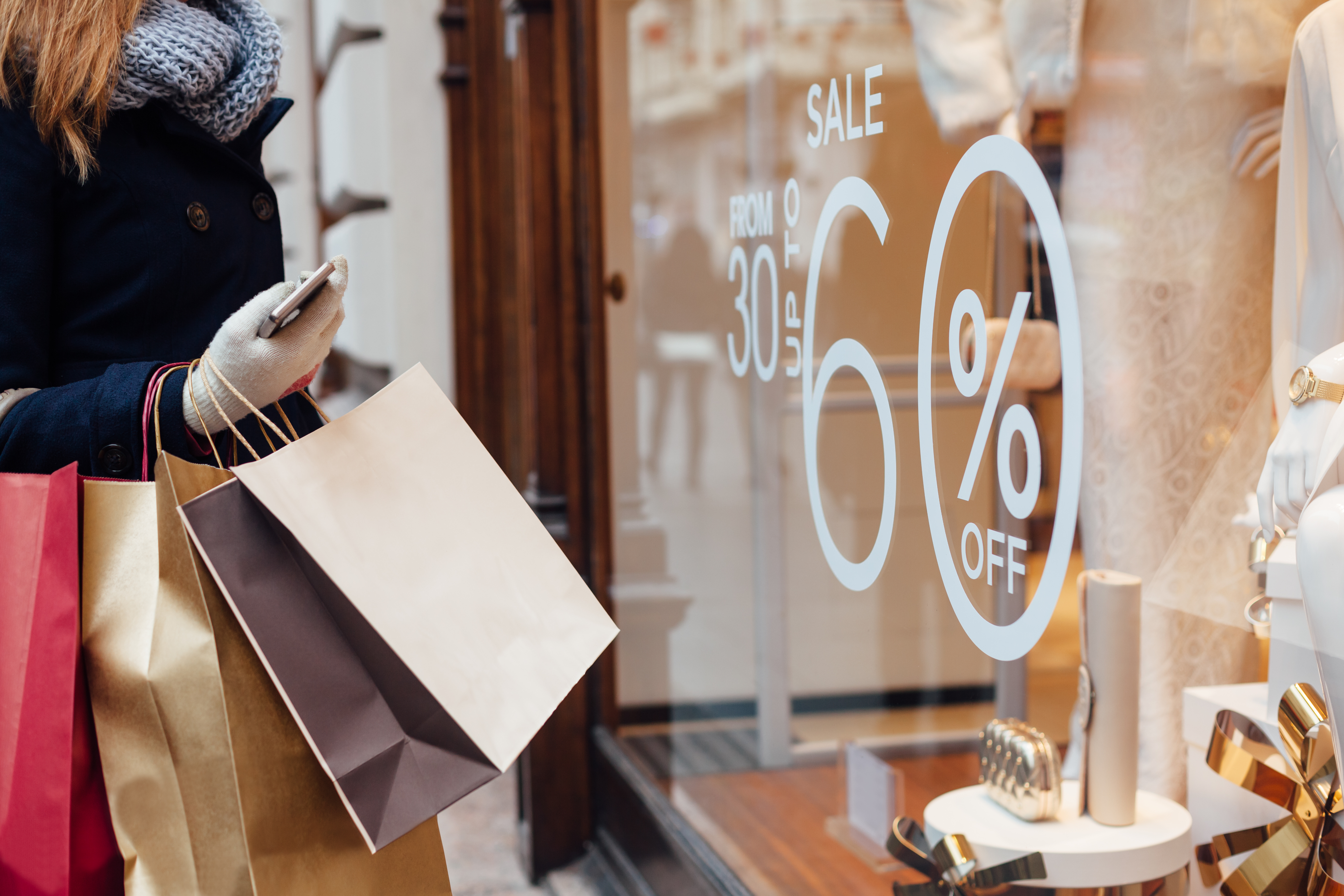 4. It's Not All about the Morning Rush
There are two peak shopping times for Black Friday: Thanksgiving night and first thing Friday morning. That's because as the day wears on, most of the deals come to an end. Right?
It doesn't have to be this way. Some weary shoppers prefer to go out later in the day after the madness of the morning has calmed down a bit. By making sure deals that occur at later hours are well advertised, you're directly appealing to those specific customers, and setting yourself up to see more consistent traffic throughout the day.
5. Don't Underestimate Cyber Monday
With Cyber Monday is already beginning to outpace Black Friday, there's no reason your Black Friday advertising strategy has to end on the day of the big event. Expand your advertising efforts to include a Cyber Monday advertising campaign to reach an even wider audience. If you have an online retail space, try showing your ads online through Tuesday morning to see if you can get hits from online shoppers into the new week.
By following these Black Friday advertising trends, you can create a campaign that will be sure to appeal to your audience as they start their holiday shopping.
Of course, if you want to supercharge your marketing, give us a call! You can never be ready for a targeted marketing campaign that will increase holiday revenue too early.
Tips to Help Your Company Stand Out this Black Friday
was last modified:
August 3rd, 2018
by