Account management isn't exactly a cakewalk… Between long hours, handling all sorts of client requests and keeping track of internal projects, it can be quite the roller coaster.
And that's why we love having Rachael on our team. No one makes it look easier – or more fun – than our go-to account manager. With a B.S. in Journalism from Central Michigan University and 11 years in the ad industry under her belt, she's one of the greats. We swung by her desk to learn more about her – from her achievements and daily inspo suggestions to how she almost wound up profiling psychopaths à la Clarice from "Silence of the Lambs".
1.     What did you want to be when you grew up?
A forensic profiler for the FBI (I got the idea from a movie I should not have seen as a kid – "Silence of the Lambs").
2.     What drew you to pursue a career in advertising?  
I have a relative in advertising and when I was in high school she was telling me about her job and a trip to Paris she had just taken for her client (Ford Motor Company) and I thought "Hey, I can travel the world and make money in advertising? I'm in."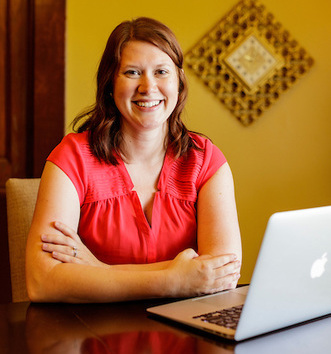 3.     What do you feel prepared you most for life after college?
My first job after college as an Account Coordinator. That job was the definition of hard work and sacrifice… 3-hour daily commute, minimal salary, 12+ hour days, being at the bottom of the agency hierarchy, and no one giving you any breaks because you were new or hadn't learned what they were asking for yet. You really learn if you are going to be successful in a role or profession when you're put in trying situations. How you react and rise to the challenge is everything. I had a specific night a few months into the job where I was working late because we were recording TV spots the next day and had to get the script and materials all ready, and our broadcast producer had a very specific way she wanted to receive everything and I didn't do it right and she yelled at me. I remember immediately after that being in the bathroom crying and saying to myself "I don't think I can do this." (She was notorious for being hard on the ACs and making more than a few of us cry). But I showed up the next day, promising myself I'd get it right the next time and every time after that.
4.     Who or what inspires you?
The ladies of the show "Broad City" (Abbi & Ilana). They bring so much laughter to my life… Plus, they're activists and are so unapologetically unique—it makes my day! When so many people use social media to say mean comments and judge others, these ladies do nothing but lift others up through comedy and their personalities. And for bringing "YAS QWEEN" to everyone's daily vocabulary!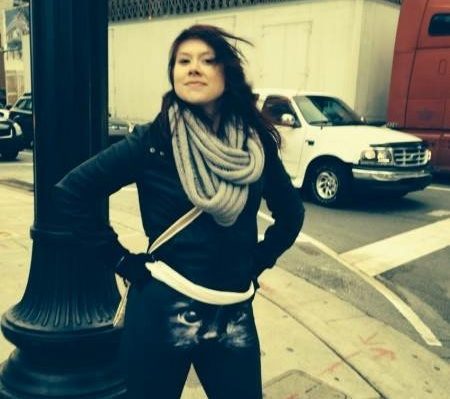 5.     What do you think about when you're alone in your car?
How much longer will this drive be? (I have a healthy commute time). Just depends on the day. Most of the time I'm thinking about some to-do list I have floating around and something I need to accomplish on it. Or wondering if I forgot something… That's why I have so many lists.
6.     What's your favorite throwback jam?
"Feel the Vibrations" – Marky Mark and the Funky Bunch. Or anything from Journey.
7.     You're a new addition to the crayon box. What color would you be and why?
Vanilla Bean. I'm a very fair-skinned person, and I love coffee. Just kind of makes sense.
8.     Who would you most like to swap places with for a day?
Reese Witherspoon. She cooks all this delicious food… she eats a lot of southern food that looks awesome, travels, meets and works with interesting people, and she looks like she's just having the best dang time every minute of every day! If you don't follow her on Instagram you should, she is major inspo.
9.     Who is your favorite superhero?
I'm not sure you'd call her a superhero per se, but I grew up watching "G.I. Joe" with my brother and Scarlett was my jam. Her or Professor McGonagall from "Harry Potter". Or Ryan Reynold's newest version of Deadpool (not the X-Men version who got his mouth sewed shut and has swords for hands #lame).
Burkhart Team Spotlight: Rachael Bowen
was last modified:
August 3rd, 2018
by