Since its debut in March of 2010, Pinterest has been changing the lives of millions. From recipes to DIY projects to wedding planning to fashion, the site has it all. It's easy to use. It's fun to look at. And it's totally addicting!
I know, without a doubt, that Pinterest has changed the world. Don't believe me? In January 2012, comScore reported the site had 11.7 million unique users, making it the fastest site in history to break through the 10 million unique visitor mark.
Not only did it spread like wildfire, but it also changed the wedding industry, the craft industry, the food industry and countless other businesses. Even businesses that don't have an immediate need for Pinterest are joining the buzz.
Why do businesses like Pinterest so much? Pinterest is Powerful. It serves as a "virtual storefront" and they can include prices for clothing, ingredients for recipes and even ratings for movies. Pinterest holds the key to what every business is striving for, an easy way to share their content and a convenient place to do it.
Since Pinterest is relatively new to the social media network, they are changing as quickly as businesses are joining! Last month Pinterest announced the arrival of "promoted pins." Although they are still in the testing stage, they will likely work just like regular pins but will have a "promoted" label along with a link to learn more.
Pinterest is powerful. It has the ability to motivate someone to redo their living room, bedroom… or maybe even their entire house! It not only attracts clothing shoppers but also makes the sale. According to Wayfair, shoppers referred by Pinterest are 10% more likely to make a purchase than visitors who arrive from other social networks. Pinterest can also serve as a mobile wedding planner.
Ryan Leak did just that. Planned his entire wedding by his girlfriend's "My Dream Wedding" board without her even knowing about it. She had over 220 pins covering what she thought her perfect day would be like. When Ryan overheard his girlfriend Amanda tell a friend that it had always been her dream to get engaged and married in the same day he did a little Pinterest investigating.
"She planned the entire wedding without even knowing that she planned the entire wedding," he said.
Here's the entire half-hour personal documentary of The Surprise Wedding. It comes complete with tales of love at first sight and Ryan Leak's "recon work" on Pinterest.
Like I've said before. Pinterest is powerful.
Inspiring. Motivating. Appealing. Interesting. Stimulating. Thought-provoking.
Powerful.
Without Pinterest I probably wouldn't have gone out and bought the materials to create this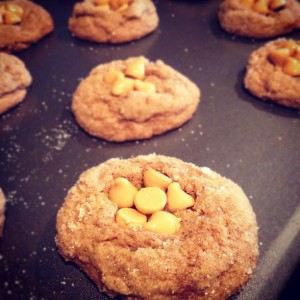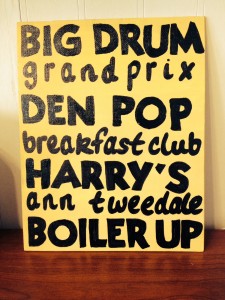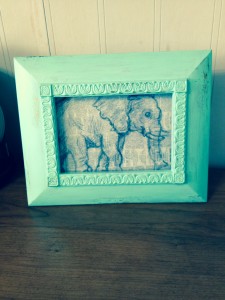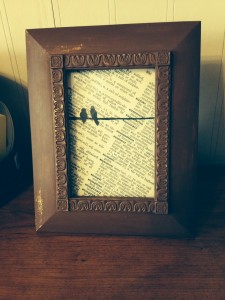 It's time to harness Pinterest's power and leverage it to improve your business.
When Erin Davidson isn't planning her dream wedding on Pinterest she's working to fulfill BMA's mission to outthink, outwork, outperform and have fun doing it! Contact BMA today if you are looking for a way to leverage your business on Pinterest. We can provide a full-service and integrated approach. Check out Burkhart Marketing Associates on LinkedIn, Facebook and Twitter. Ideas. Action. Results. Don't forget to subscribe to our blog!
Pin Down the Power of Pinterest
was last modified:
May 12th, 2017
by