There are so many digital media options and so much data out there that many companies are facing a new challenge — information overload.
It's no longer a matter of if you can reach your niche audience, but rather how to reach them in the best way:
What messages should go where?
What media mix should be used?
How should these channels be optimized?
These questions don't have easy answers. They're not new questions, but the sheer number of options available to businesses has exploded in recent years. There is never going to be a perfect answer, but a good place to start is learning the lay of the land.
That's why we put together this guide to the digital media landscape. We cover the main channels of digital marketing: owned media, paid media, earned media and mobile marketing. Each section includes what they are, their pros and cons and a rough guide to what sort of content and messaging is going to be really effective on each.
Hopefully, this will help get you comfortable with digital marketing and give you the ability to optimize each channel with messages that suit it to lower your cost per acquisition and drive a better return on investment.
1. Owned Media
Owned media is used to refer to media that an organization owns. In a digital context, it refers to channels where an organization owns the digital properties, rather than a network or platform. For most organizations, this includes their website.
Website
A website is the primary digital communication asset for most organizations. It can include content, videos, photography, online stores, lead generation tools and more. It's often the place where visitors from other digital channels, particularly paid ones, are driven in order to convert.
What your website looks like—and what it does—will vary enormously depending on what type of organization you have, but there are really three broad categories.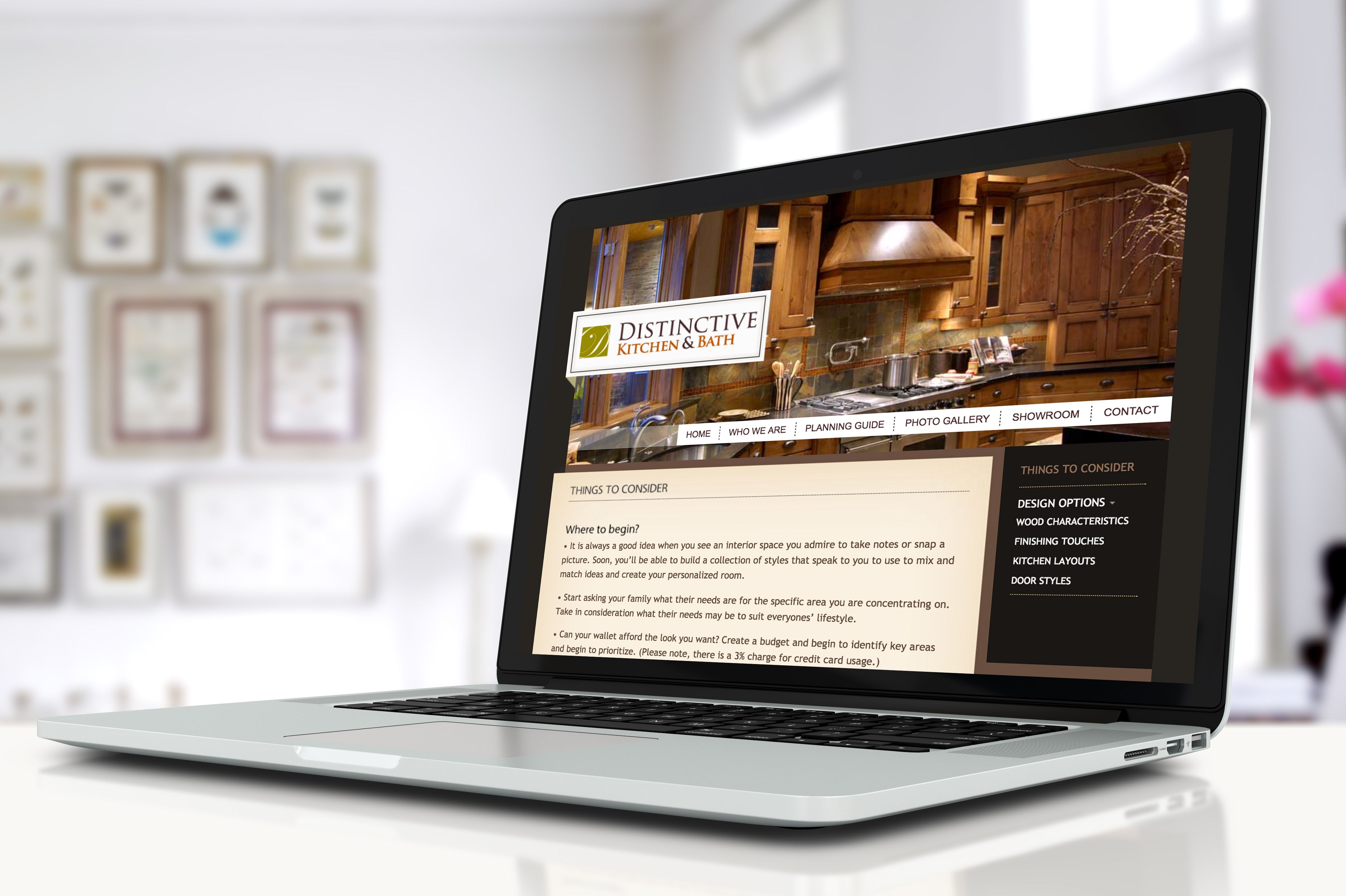 Lead generation websites
These are usually used by B2B companies with the primary goal of capturing information so that they can put their sales team in touch with people who are interested in buying their product.
Usually, lead generation (lead gen) websites have a number of tools and techniques designed to get visitors to give their information:
Protected content that's only accessible if you enter information like an email address
Free trials of their product (e.g. Squarespace)
Discounts or special offers (e.g. 10% off if you sign up for our mailing list!)
Many lead gen websites will also try to capture some of your information (e.g. an email) in exchange for something like a newsletter to get you into a larger sales funnel, and then nurture leads as they move through.
Brand or content-driven websites
The primary goal of these sites is to get eyeballs on their content. They usually focus on super engaging, clickable, sharable content. Brilliant photos or branded videos (e.g. Redbull) are common. Brands will often create websites like this for specific campaigns. For instance, Coca-cola launched 61 new websites in 2013 to support an existing ad campaign.
E-commerce websites
These sites strive to drive sales. It might be selling a huge range of products, like Asos.com, a clothing site with thousands of products. It could also be any service company selling services. The key difference between a lead generation website and an e-commerce site is that a lead gen site isn't necessarily closing a sale — their goal is to put the user in touch with a sales rep. An e-commerce website wants to seal the deal.
The Apple website, for instance, is a good example of a simple e-commerce website. They list their products, and you can purchase right online.
Another example is HostGator. While they sell services, their goal is still to get users to purchase their product.
Organizations will naturally fit into one of these three categories. But that doesn't mean there isn't cross-pollination when it comes to tactics. E-commerce websites will often use inbound marketing to build their sales funnel, with the goal of re-engaging audiences after they've left the website, and many brand or content sites will have a purchase/online shop section. For instance, Henderson Brewing Company's website is a content hub and online brand portal. That said, they also have a small e-store where browsers can buy Henderson merchandise and products.
When it comes to websites, there's no real right or wrong answer.
It's more about clarifying what you want the website to do, developing the right tactics to achieve those objectives, and then working out how you can track it.
2. Paid Media
The world of paid digital media has expanded to ludicrous proportions. There are almost infinite networks, formats and variations that businesses can leverage to reach their audience.
But for all the variation, there are a few broad strokes in paid digital media that most advertising will fall into. Here's what you need to know.
Data and targeting
Before we get into different formats and when to use them, it's worth mentioning data and targeting. Data is imperative to your brand and customer experience, so use it to your advantage!
Demographic targeting
This lends itself to consumer goods, where there's a good chance target audiences fall into specific demographic containers. Facebook's ad network is the big player here, but Google AdWords also has some demographic targeting.
Behavior-based targeting
This isn't based on who someone is, but rather what they do. Retargeting people who have visited your website, for instance, would fall into this category. Other options include targeting people based on other sites they have visited, things they've 'liked', services or apps they use or what social networks they're present on.
Targeting based on internal data
Large organizations use their own data to target users, usually based on indexing. For instance, you might target specific zip codes because they are more likely to purchase specific products (e.g. they over index). This will usually only be available for organizations that are both enormous and good at tracking their customers (e.g. supermarkets).
Paid social media
There are so many social networks now that almost every product or service can find one that works well enough for them to warrant adding social media to their digital marketing mix.
Social media used to simply be another website to use display advertising on. And yes, that's still an option on some sites, like Facebook.
But for our purposes, we're going to look at paid social media as sponsored posts — ads that appear just like content posted by any other user.
Advantages of paid social media
Paid social media is really good at a few things:
Brand awareness. Users might not engage with your post on Facebook, but it's a great way to get your name, message and promotion in front of a LOT of highly-targeted eyeballs
Engagement with already-created content and driving a better ROI for your content creation efforts
Disadvantages of paid social media
Paid social doesn't work effectively as a direct-message channel. Because your ads are appearing in a social setting, there has to be deeper incentive to click on the ad beyond a sale or promotion. If you're not driving traffic as part of a content marketing strategy, then paid social should be treated like a billboard/above-the-line campaign with paired success metrics.
Pay-per-click/Paid search
Pay-per-click (PPC), paid search, AdWords — it goes by lots of names. But it all amounts to the same thing — companies buy the right to show up first in search engines for specific words related to their business.
For instance, a plumber in Tucson might pay $10 per click to appear first when people type "Best Tucson Plumber" into Google.
PPC ads are based on keyword searches, and by far the largest provider is Google, with AdWords accounting for around 80% of the market. But there are certainly benefits to incorporating other providers into your PPC campaign.
Advantages of PPC
PPC is a good strategy for almost any business because research is part of the buying process. When and you bid on keywords, you're effectively bidding on user intent.
For instance, let's say you're the plumbing company. You might run ads focused on your reputation and strong experience when people are searching things like "best plumber" because they're still shopping around. But then you might run messaging about your responsiveness and weekend availability when people are searching things like "emergency plumber."
Google AdWords is also extremely popular because of its pricing structure. Clients only pay when a user clicks on the ad, which often means that PPC has one of the most competitive ROIs in a marketing mix.
Disadvantages of PPC
Getting the click is only the first step. Companies need to ensure they have landing pages that drive deeper engagement and, ultimately, a sale
Ad blindness: eye tracking studies have shown that PPC ads tend to be skimmed by users, which can significantly dilute the quality of clicks those bidders are getting. Remember: Google gets paid for a click, whereas you only get paid for a purchase
Cost: while it's true that you only pay for the clicks you get, the vast majority of general competitive keywords are being bid on by multinational corporations who simply outbid anyone else with their gigantic budgets
These problems lead to ineffective PPC campaigns for many companies. Running a successful PPC campaign in the long term requires almost daily tweaking and maintenance, optimizing keywords that are working and removing those that are not delivering returns.
That said, because you can invest as much or as little as you want, even small marketing budgets will generally use some PPC, even if it's just to bid on their own name.
Digital display advertising
Display advertising includes all the banners, side-panels, headers and footers that you see on websites. They're basically the digital equivalent of print ads in newspapers. You have the content in the middle, and you surround it with ads for products.
And just like newspapers price their ad space based on how many people will see it (e.g. the front page gets more exposure than page 12, so that garners the highest price tag), display ads are priced on how many impressions they get. The assumption is that the more people who see the display ad, the more people will click it, and the better the return on investment.
Advantages of digital display ads
Digital display ads are often used in programmatic ad campaigns, where companies don't buy a specific ad spot, but rather purchase a number of impressions across the internet. It means that companies can target based on behavior. For instance, they might say 'ok, we're going to give you $100 to show ads to 1,000 people who have visited our website within the past two weeks but didn't purchase.'
This sort of campaign usually has a positive return on investment. Some companies, like Amazon, will take this even further by letting you retarget customers with items they've put in their basket but haven't purchased.
Second, because there's so much screen space out there, the vast, VAST majority of it is extremely cheap. With robust targeting, display ads can be an effective way to inform customers about a new product, promotion or other direct-mail-type message.
Disadvantages of digital display
Click-through rates are always going to be very, very low
Even if it's a low cost per ad, the overall campaigns can run extremely high price tags that, without good targeting, can burn through a budget extremely quickly
Reputation control is a constant problem for companies (e.g. making sure you appear alongside reputable websites, not something like, say, www.RussianBrides.com)
Ad blindness is even worse for display ads than it is for search ads, driving low click-through rates and poor brand recall later on
3. Earned Media
Earned media is media where an organization doesn't purchase the space but contributes something that people want to engage with. A simple example is a company writing answers to Quora questions, or contributing to a forum. They 'earn' their seat at the table and build their reputation naturally. There are a couple different versions of this, but here are the big three.
Influencer marketing
Influencer marketing is when companies target the people who influence their target audience and offer them the opportunity (paid or simply supported) to act as a brand advocate.
For example, a pencil case company could market to pre-teen girls directly, OR they could give their pencil cases to the top 50 YouTubers for that niche for free and ask them to review it. Now, the message is coming from a trusted source and is more likely to resonate with the target audience.
Advantages of influencer marketing
First, it's cheap. Some brand advocates will charge a hefty chunk of change for them to speak to their followers. But others won't. For instance, gamers who stream will often play a chosen game for free in exchange for early access, maybe even only 1-2 days (which costs almost nothing). And if the influencer already believes in your product, they are generally excited to share it with their audience!
Second, influencer marketing can quickly build buzz around a product, having the same impact as a costly OOH campaign.
Third, influencer marketing in a digital context is a great way to build SEO value with traffic and high-quality backlinks to authoritative URLs, creating a positive fulfillment cycle for the influencer.
Finally, influencer marketing means that you can leave it up to the audience to shape the message. It will inevitably end up feeling more authentic and real to your audience.
Disadvantages of influencer marketing
It's not going to work for every industry. Some products won't have influencers or at least not ones that can readily be reached out to. Second, you have to have a great product. If your product is even just average, it's unlikely that influencer marketing will work because your target influencers won't be willing to stick their neck out for you.
Finally, influencer marketing means giving up control of the message. You can't script what your influencers are going to say. For some brands, that's a huge plus. But for others, that's a risk they can't or won't take.
Organic Search/SEO
Organic search is when users look stuff up on search engines and your website is listed as one of the results. It's the holy grail of digital marketing because it means that users are choosing to click through to your website. However, it can be extraordinarily expensive to earn.
Advantages of organic search
First, SEO and organic search traffic will happen naturally. You'll always get some traffic, even if it's just people looking up your company name. It's almost a channel by default.
Second, more than any other channel, SEO creates long-term benefits for the company and generates a positive feedback loop. For instance, almost anything you do to improve your SEO will help your overall brand value, including:
Reaching out to industry leaders to organize guest articles
Writing your own content, like blogs, to drive organic traffic
Becoming a source of authority in your niche
Being generally helpful to your users
Third, organic traffic is extremely high quality. Compared to any other channel, organic traffic will convert faster, buy more, tell more people about your organization and come back for more.
Finally, the things that drive a good SEO value and lots of organic traffic are often investments that continue to pay off. If you stop paying for display ads, you stop seeing any benefit. But a blog post you write once might generate new leads for years.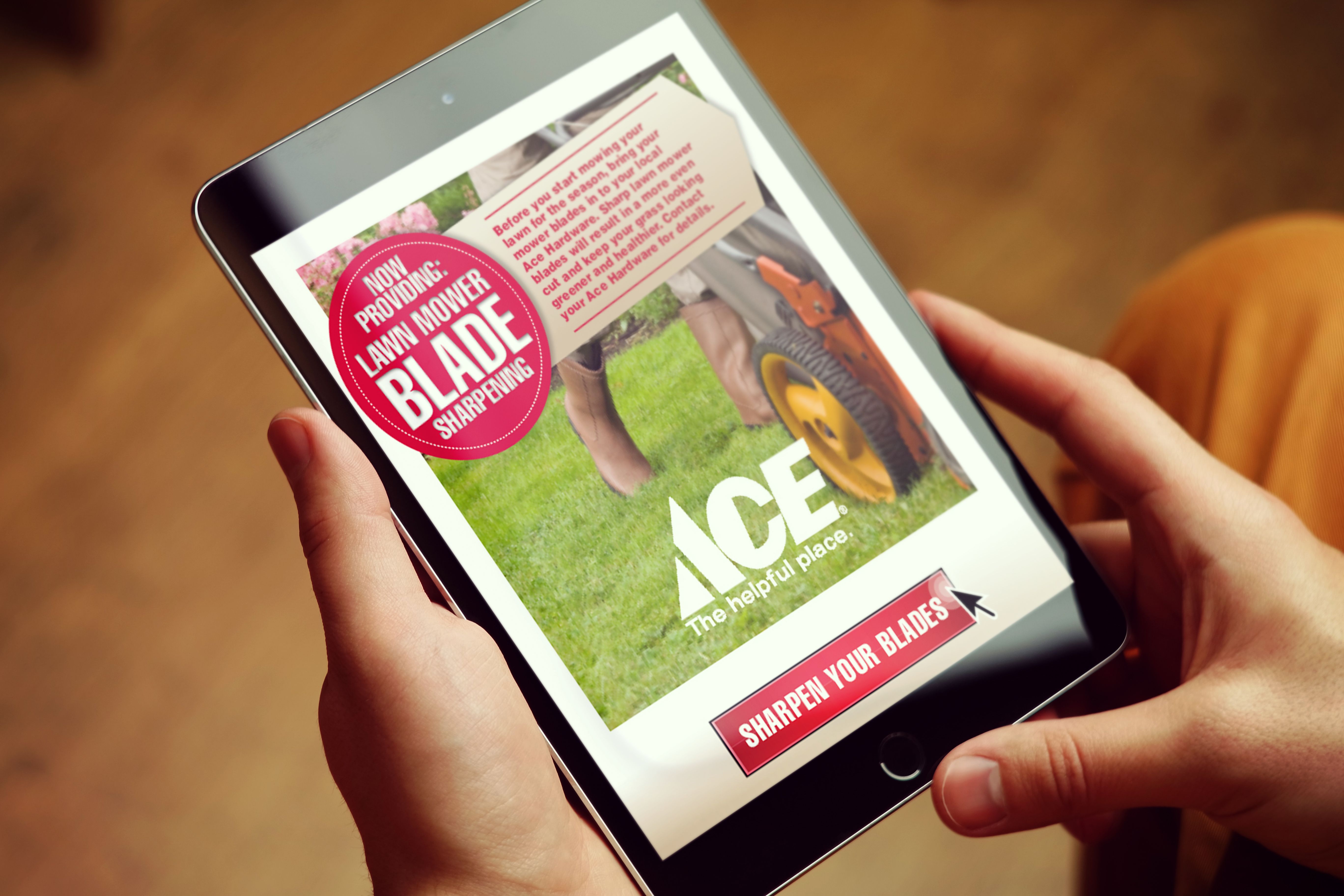 Disadvantages of organic search
The primary disadvantage of organic search is that it's slow (and has a costly ramp-up period). It can take years of little to no payout before you start to see some ROI from content generation with a focus on SEO. What's more, there's no guarantee that you'll get there. Many websites never make it to page 1 of the search engine result pages (SERPs) despite significant organic search investment.
Second, the competition is extremely fierce. If you're not competing against major brands at a local level, you definitely are when it comes to organic search. You're in the mix with huge brands that can afford to pay an entire staff of writers to turn out high-end content. This means that even if you are investing heavily in the channel, you might not see dividends.
Natural social media
Natural social media is the social version of organic search. It's about contributing to the community on social media networks (LinkedIn, Facebook, Twitter, Instagram, Snapchat) and contributing to relevant forums (StackExchange, Quora, Reddit) to build your own company's brand.
Advantages of social media
It's an extremely low-cost way to see what's going to engage your audience before you invest more in ideas
It can be a direct communication channel with your customers, collecting insights and identifying pain points you can use to make your product better
If you're generating great content, then social media can give you huge reach for a low cost
Disadvantages of social media
Organic social media is increasingly not the place for businesses. Facebook pages have notoriously low click-through rates, and standing out against content creation companies (think Buzzfeed) on other networks is an uphill battle
Social media isn't for every product. For example, promoting a non-visual product on Instagram is really challenging (and honestly, won't help you)
Social media platforms are going to prioritize the companies who pay them, leaving fewer impressions available to companies trying to cash in for free
None of this means that social media is dead. All this means is that organic content from a company has to be the hardest working content on social media to drive success metrics.
4. Mobile marketing
Finally, we get to mobile marketing. Unlike the other digital marketing channels we've mentioned here, a mobile marketing framework isn't about owned, paid or earned media.
It's about creating and buying communications that fit a mobile format to target mobile-first customers. And even organizations who don't think their customers are on their phones, or notice that only a small percentage of their web traffic is coming from mobile devices, need to sit up and take notice.
Why?
Because mobile customers are the future:
The point is that mobile marketing is a field we are all going to have to play in. So here's a quick rundown of what the mobile marketing world looks like and what you need to do.
Mobile apps
Filling both a functional role (think banking apps) and a branding capacity, the mobile application has emerged as mobile marketing answer to websites. Even websites built with responsive design don't offer the same native experience of mobile apps. Apps can use the features that all smartphones have, like gestures, push notifications, GPS and cameras to offer a better customer experience.
However, there's a downside. Mobile apps can be costly to build, user expectations are high and it potentially opens the door to another content set that organizations need to keep up to date. Apps also require users to actually download the app, adding an extra step to user acquisition.
Therefore, when evaluating their mobile app vs. mobile website assets, businesses need to think about three things:
How they're going to market and drive app downloads
How they're going to add value to users once they have the app
How the business is going to extract value from the app to drive a return on investment
Apps, while a significant investment, can be an extremely powerful platform to launch subsequent mobile marketing activities, support promotions and drive both online and in-store behavior.
Paid mobile advertising
Mobile advertising is any ad that's designed to appear on a mobile device. All the ideas we talked about in PPC and digital display apply here too, but there are a number of additional avenues worth mentioning.
SMS/Text message marketing
Text messages remain one of the highest-engagement tools out there. When was the last time you got a text and DIDN'T read it right away? It's why governments and disaster organizations continue to rely on them to communicate with the public — it's an extremely inexpensive way to get an important message to a lot of relevant people really, really quickly.
The same is true for businesses. If you have a message you want to communicate to a mobile-saturated audience, SMS is a good way to do it.
There are a few caveats, though:
SMS is a good way to get your message read but can be difficult to drive follow through or conversion
SMS can violate some privacy laws. Make sure you check before you hit send
SMS isn't as trusted a channel as something like email. There's less noise in the space, but people are prone to be skeptical if you ask them to click a link via text
SMS can be effective exposure, but make sure you're leading with a REALLY powerful, direct-sales message that people will want to jump on. Otherwise, engagement is likely to suffer.
In-app advertising
In-app ads are ads that appear alongside other apps. "Freemium" apps like games or Spotify, network apps like eBay or any ad-supported app will have these.
They're ad networks that are, for the most part, slightly under-exploited. Many ad networks (including Google's) will automatically push ads to mobile apps based on campaign targeting preferences. But there are other opportunities out there. Some, like Spotify, run their own ad networks that you can join directly, and others are tied to big companies. For instance, Instagram ads are run and targeted through Facebook.
On the plus side, the in-app space is growing. For instance, Messenger, Facebook's messaging app, just launched ads that appear in the app, and there's a constant expansion of new programmatic (e.g. Snapchat, Tinder), partnership and sponsored content opportunities in the in-app space.
However, a lot of these new opportunities, while superb avenues to drive engagement with your audience, are more focused on brand awareness and consumer goods. B2B and lead gen companies are unlikely to see a competitive ROI in terms of a firm, trackable value. However, from a brand awareness or retargeting perspective, in-app ads can work.
Conclusion
Getting a sound digital marketing strategy up and running starts with knowing the lay of the land. Understanding what channels you have access to, what each channel is best at and where each channel is weak will help you build a cross-channel digital marketing strategy that will drive results.
For businesses today, putting all your eggs in a single basket—or even a single channel—isn't an efficient distribution of resources. Instead, they need to think about their overall sales funnel, what messages are going to resonate with customers at each stage and then identify the right channel to deliver those messages effectively. This approach means that there are multiple micro-interactions with consumers, from building brand value and trust to constructing a relationship long before you ask them to hand over their hard-earned cash.
By looking at digital marketing holistically and honing the message and channel selection later, businesses are choosing the best way to deliver the message, instead of cramming a single message into a dozen different formats.
It means the right person gets the right message, at exactly the right time.
Check out our previous work to see how we used digital marketing for our clients' or our resource page for even more information. If you are interested in a digital marketing plan for your business, give us a call!
Your Outrageously Comprehensive Guide To The Digital Marketing Landscape
was last modified:
February 22nd, 2018
by