What's in a domain name? A lot, actually. Here's a quick rundown to help you in optimizing your domain name, plus 10 companies that totally missed the mark when it comes to domains.
What Makes a Good Domain Name
First off, what is a domain name? It's the URL to a company website. So our domain name is http://www.burkhartmarketing.com/.
There can only be one of any domain name, so it's important to get it right for your company. Where domains really get tricky is that they have to work for both people and machines. Here are a few tips for optimizing your domain for readability by humans and the interwebs:

Optimizing Your Domain Name for People:
Make your domain name match your brand and make it easy to pronounce.
Keep it short and snappy – long domains are hard to read, remember and understand.
Make it easy to type – it'll reduce errors and make it simpler for people to find you.
Of course, in order to maximize SEO benefits, you need a domain name that's friendly to Google as well.
Optimizing Your Domain Name for Google:
Avoid hyphens. These can come across as spammy in Google's eyes.
Aim to include a keyword. This will help your rankings (ours includes 'marketing')
Stick to common high-level domains. This means your domain ends in something standard like .com or .net. Avoid bizarre ones like .movie or .games.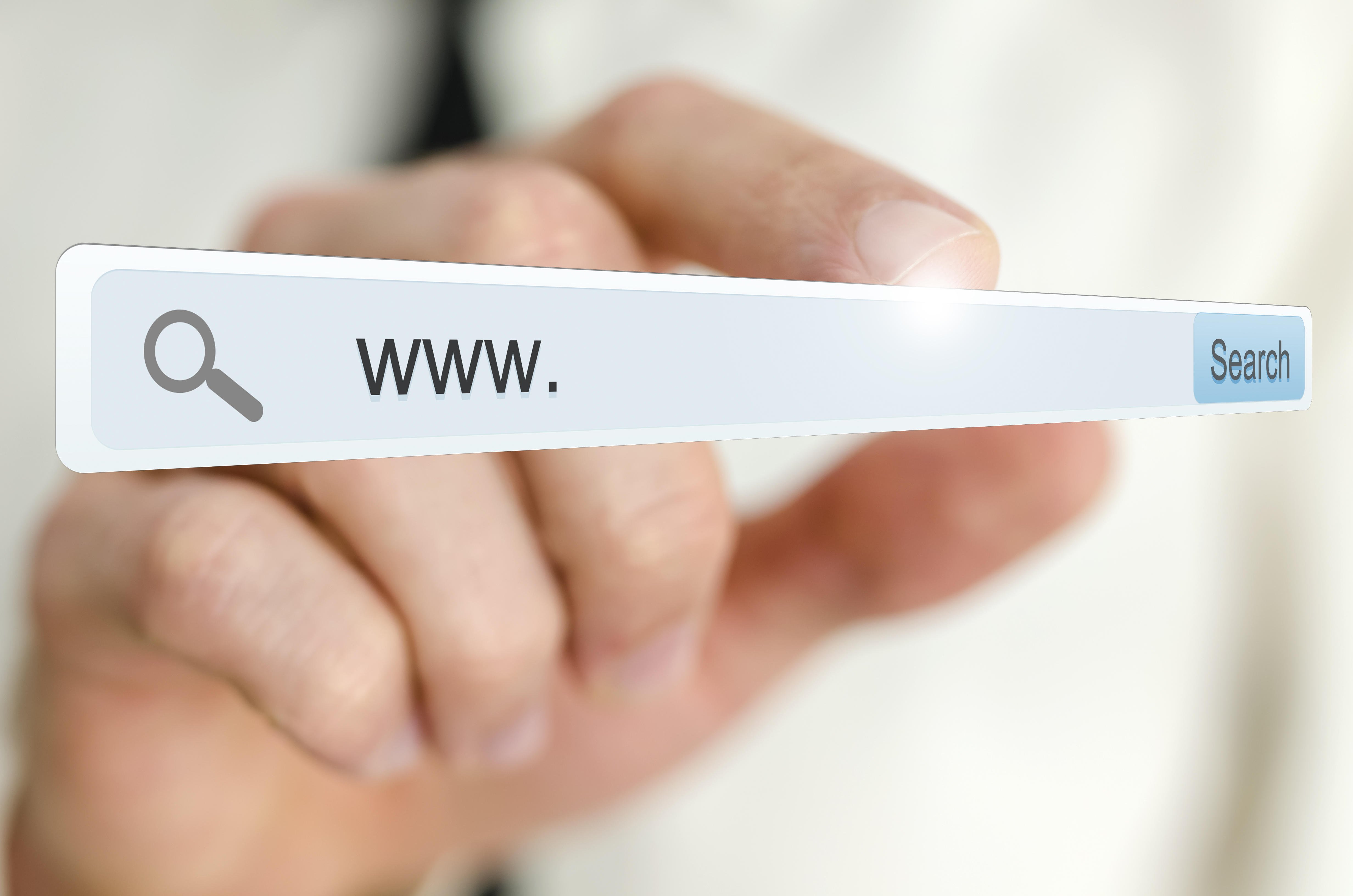 Of course, most domain names are simply going to be something intuitive like the name of the company. However, as you'll see below, this can go horribly wrong. Here are 10 examples of how NOT to use your domain name (note: against all odds, all (pretty much) SFW).
This site changed their domain to experts-exchange.com. In this case, we can probably excuse the hyphenation.
For all your – ahem – data needs.
3. http://www.thelongestdomainnameintheworldandthensomeandthensomemoreandmore.com/ 
We'll space it out a bit:
www. The Longest Domain Name In The World And Then Some And Then Some More And More.
Arguably this is actually the longest domain name in the world (a point of contention, apparently). It looks like they didn't get the memo about making your domain short and readable…
4. dotcom.com
WE know – it's pretty meta. Owned by Network Solutions and currently 'under construction', we're on the edge of our seat waiting to see what this domain ends up turning into.
Located about halfway between Naples and Ft. Myers Florida, Master Bait & Tackle has the best bait and tackle around. They are, to quote from their website: "stiff competition."
The Big Short was a fantastic film (well, we liked it anyways), but their domain name could use some work. Maybe just bigshort.com? or thebigshort.com? It's a bit of a mouthful as it stands (perhaps that's why it now redirects to the film's Facebook page).
American Scrap Metal deal with all sorts of scrap metal, servicing customers from Mississippi to Texas and all the way up to Missouri. And depending on your perspective, their domain name is either a hilarious misunderstanding or just a brutally honest description of what they do.
8. http://3.141592653589793238462643383279502884197169399375105820974944592.com/
A domain entirely dedicated to taking Pi to a million decimal places.
That is all. Sadly, while the domain is still active (oddly, not a lot of bids on it) the website now only takes Pi to 400-odd places. A loss we all feel.
This is more of a case of you don't know what to expect, but you do know that it can't be good. Well, nothing could be further from the truth. Old Man's Haven has some of the best cabin rentals in the Hocking Hills. Perfect for men and women of all ages.
10. http://DoWebsitesNeedToLookExactlyTheSameInEveryBrowser.com/
According to the only website who could possibly be the authority on the matter, the answer is no. Why anyone would register this, we do not know. But the wonders of the internet never cease to surprise us.
There you have it — 10 companies who totally missed the mark with their domain names. Have you come across a brilliant domain name that you just have to share? Let us know in the comments!
Optimizing Your Domain Name (+ 10 Examples of What NOT to do)
was last modified:
January 3rd, 2018
by