Local marketing doesn't get the love it deserves. National campaigns will win awards, but it's sponsoring the local little league that's going to win customer loyalty.
And despite the considerable advances made by online retailers, local spending remains a huge part of the economy and an opportunity for brands to drive revenue with campaigns that have a shockingly high ROI.
So here's everything you need to know to make local marketing part of your core strategy. We're going to cover what local marketing is, why franchises should be aggressively pursuing local opportunities and six key local marketing tactics you should know about to drive your business.
What is local marketing?
Local marketing (sometimes called local store marketing, or LSM) is pretty simple. It's when businesses create marketing opportunities for a local audience by leveraging local connections and messages. The target audience is based not on a sales funnel or mass market demographics, but is primarily defined by where people live and work (e.g. targeting people near your store).
Many of the basics of marketing at any level will apply to local marketing. The difference is that at every stage, the target audience is restricted to those who live in the area.
A simple example is a local franchise sponsoring a high school sports team. Beyond that community, there's little value to them doing that.
But within that area, the brand value is significant, since a lot of people will have some connection to the team.
Local marketing (as we'll see) can take on all the permutations of larger marketing efforts and can include digital and non-digital media, SEO, local websites, community engagement, local content marketing, guerilla marketing and more.
It just adds some local flavor to your communications!
Why should franchisees pursue local marketing?
There are a few core reasons why local marketing is effective for franchises.
1. Less competition
First, there is a lot less competition at a local level. Instead of competing against huge global brands with what is essentially a bottomless pit of resources, most of the competition will be from other local businesses.
You're competing in a smaller, quieter space, so it's easier to stand out.
For instance, let's look at pay-per-click (PPC) advertising. If you're bidding on the term "best plumber" and you're targeting a national audience, there's going to be a lot of competition for that keyword. But if you restrict your bid to searches from within 5 miles of your business, odds are it's going to be a lot less competitive and cheaper per click (not to mention more relevant).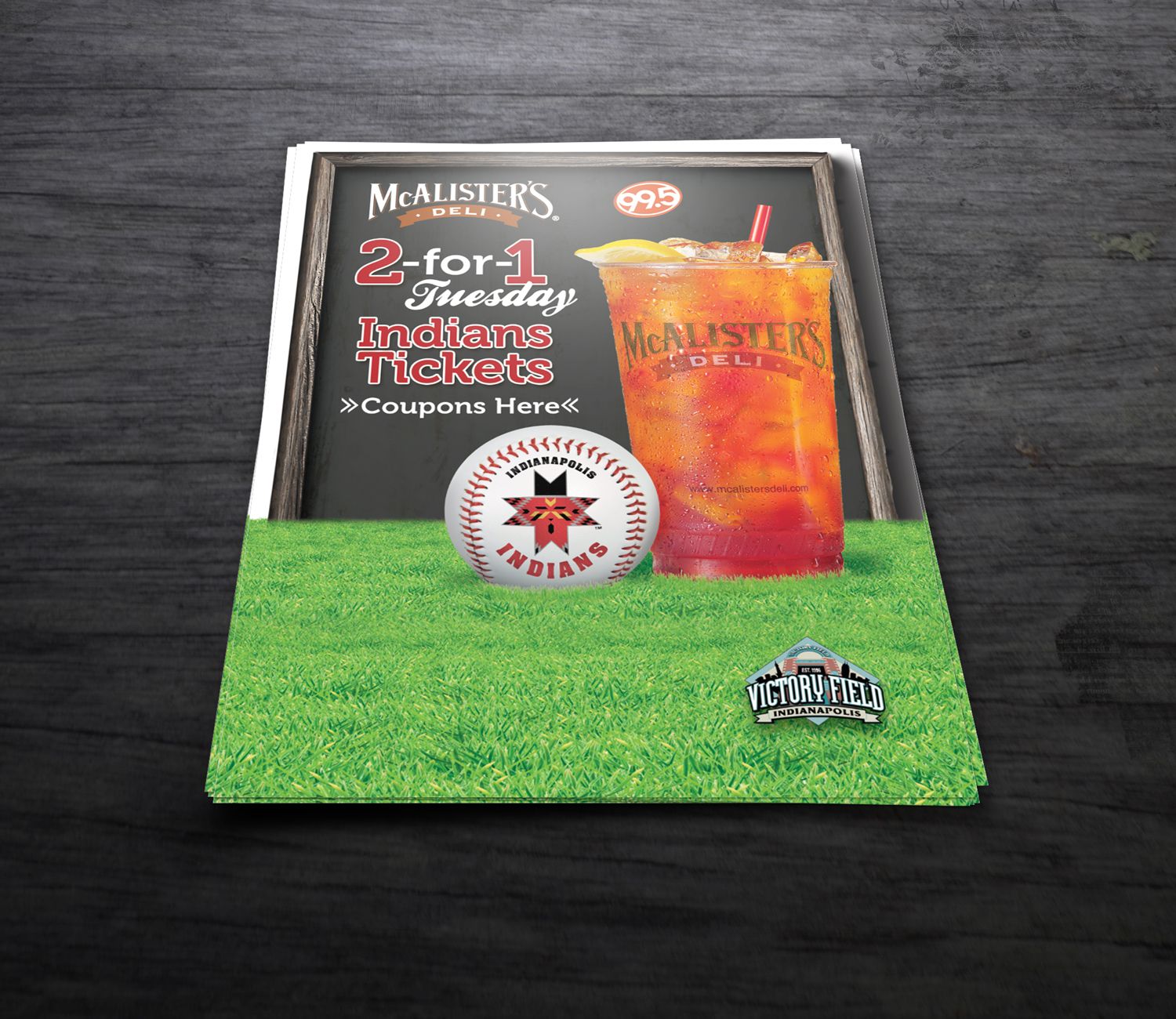 2. Relevant messaging
The biggest advantage of LSM is that you can tailor your message to your audience. You can identify and exploit existing pain points that only you know about. And with digital channels, you can do this in real time. For instance, you could:
Mention a local sports team (or rival) in your local ads
Create digital ads about the weather, or even dial up or down your activity depending on local weather conditions (e.g. an outdoors store might dial up digital spend on wet-weather keywords when it rains)
Play up local jokes in your ads, like a funny local figure, a business that everyone knows, a local problem, stereotype or unique turn of phrase only used locally
Offer a promotion in response to local circumstances. For example, if you live in a college town you might offer a student discount
3. Low risk/cost
To be honest, the biggest advantage of local marketing for franchises is that it's cheap. Media is less expensive, and if something goes wrong, it's a lot less likely to cause significant repercussions because it's on a local stage.
4. More control
Increased control over their marketing and less influence from their parent brand is a key benefit for franchises. Many feel frustrated because they don't think that their parent brands are doing enough to drive traffic through their doors and turning brand awareness into their bottom line.
At a local level though, franchises generally have more control over messaging and collateral. It's an opportunity for franchise owners to drive their own business, without watering down the local appeal for mass market approval.
How to successfully implement local marketing
As we mentioned, local marketing can take on any of the mediums, channels, or frameworks of national brands. The only difference is that you're playing on a local field instead of one that appeals to mass audiences.
That said, it's worth looking at some effective techniques that we see used in LSM initiatives again and again.
1. Community Connection
Community connection is a great local opportunity. It's when franchises or small businesses look for opportunities to give back and engage with their local community. This can take a couple different forms.
Sponsorship of local events or teams is a common way to leverage that local connection. For instance, sponsoring a little league team to get new uniforms might cost $5,000, but will breed a huge amount of goodwill in the community.
Likewise, supporting local events through sponsorship deals is a great way to build local brand awareness because:
It's local, so your money goes a lot further. Being the lead sponsor of a national event in your niche might cost $10,000 in fees alone. A local one might cost a third of that.
You build awareness with relevant people, instead of spending your budget reaching audiences who are not going to convert into paying customers.
With local community outreach and connection, you can build buzz, awareness and top-of-mind recall from the people who are most relevant to your business.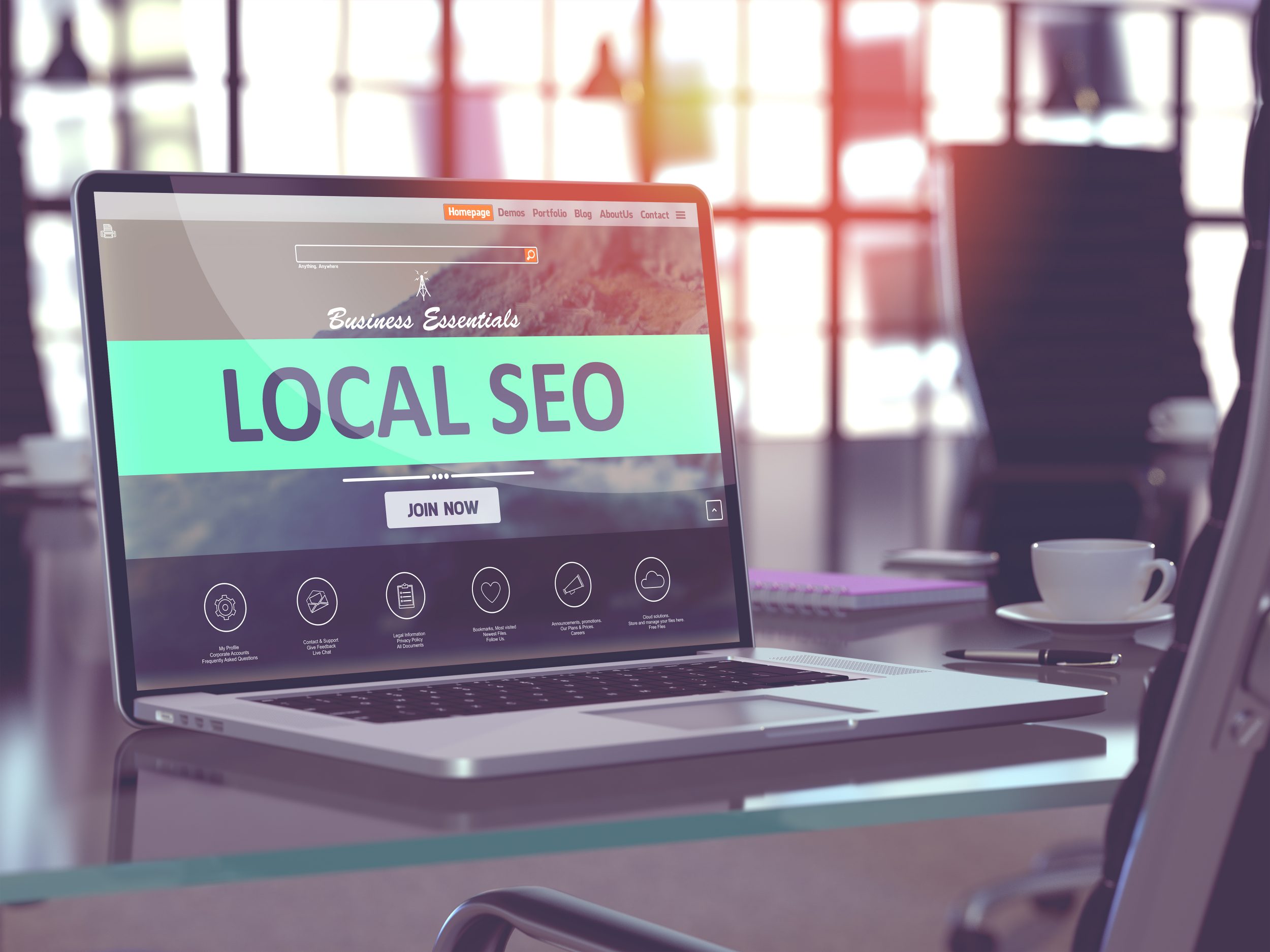 2. Local Search Marketing
Local search marketing, sometimes called local SEO, is critical to franchise success.
Again, the basic principle is the same as its mass-appeal cousin — drive sales by creating website content for organic search and bidding on relevant keywords so that you show up first in the search results and people click through to your site.
For local franchises, they can do this in a few different ways.
They can focus on bidding on keywords that are relevant to their local area. Specific terms for generic things is a great way to do this. For instance, if a particular sandwich or type of pizza has a special name in your town, then you could bid on that name in place of something more generic like "pizza" or "Italian sub".
Second, franchises need to focus on their business listing.
A Google business listing is where you register your business with Google, including all your basic info and (most importantly) a map location.
This will power:
Your listing showing up when people Google relevant things near you (e.g. you might come up in a search for 'lunch spots' if they did the search right outside your restaurant)
Your listing shows up on Google maps when people are looking for other relevant things (e.g. if they're looking up another restaurant, yours will pop up too as an alternative)
Local SEO also includes getting local reviews of your product or service as well as technical and standard SEO best practices.
3. Local social media marketing
Local social media marketing is all about using existing social media networks (or establishing your brand on social media channels) to drive local business. Part of this is applying social media best practices as well as using local context to power content creation.
But there are also a few things that can be done to help franchisees leverage their local social media advantage.
First, they can plug into the local social media scene. Cross-posting with local influencers, following and engaging with local communities, contributing to community discussion boards or answering local questions on sites like Yelp and Quora are all good ways to build a local following (and don't write off your small town — you'd be surprised how much online forum action even the tiniest community can generate).
Second, franchises can narrow any paid campaigns to local audiences. Twitter, Facebook and Instagram, for example, all allow localized targeting for their ads. That means you can run ads that only local markets will see, which will stretch your dollars further AND allow much better-targeted message creation.
Finally, because the production cycle for, say, a tweet targeted at local audiences is a lot shorter than for national audiences, businesses can leverage that to offer timely help to local residents.
For example, a business might give weather, traffic or transit updates every morning.
4. Local content marketing
Next, content marketing. Local content marketing is again a more localized version of it's bigger, broader parent with the same rough principle — create content that is helpful to audiences and will eventually translate into sales.
For a local spin, there are two main strategies that businesses can pursue.
First, local digital environments. Even small cities will have local websites that cater exclusively to the region. For instance, Do317 is a website that's full of content exclusive to Indianapolis.
These sorts of publications are gold for content marketers. Guest posting, cross-posting, being reviewed or rated, mentioned, profiled or just writing content for them are all good ways to drive local traffic and reach a local audience for a low cost.
Second, businesses can tailor their own content to the local audience by doing things like:
Writing reviews about local businesses in complementary roles (e.g. a seafood restaurant reviewing local fish markets)
Maintaining an events schedule for local happenings
How-to posts addressing local problems (e.g. 'how to get raccoons out of Springfield, IN garbage bins')
Reviews, commentary or updates on local news or political updates (e.g. covering a local election)
Finally, there are a range of content pieces (mostly static content) that can live online and provide a key boost for local businesses. Things like a reviews page, clear returns/guarantee policies, a way for local customers to get in touch (e.g. a local phone number or live chat) and a map and address on your contact page will all help you drive local engagement and sales.
5. Local media
Local media presents an opportunity for franchises to reach their target audience in a media space with tailored and relevant creative while keeping costs down. The strategy for local media shouldn't be that different from standard media strategy. The only changes are what media outlets you use and what messages you send.
For example, a national campaign might run a media campaign with the purpose of building mass-market brand awareness and making the brand top-of-mind.
A local media campaign will probably be focused on delivering a harder-hitting sales message:
The discount cost is lower because a local TV channel, for instance, might deliver 10,000 impressions versus a national one that delivers 10 million.
The local franchisee's role is to deliver customers in-store, so a direct sales approach is likely to be more effective.
Local media also differs a little in what brand it's building. A national company might focus on building a national brand. But a local franchise is really focused on building their own local brand. This is not to say that a franchised unit of a parent brand should pursue different branding than the parent because they should not. But local franchisees have the opportunity to leverage their brand around the recognition of a local owner, building or space rather than focusing solely on national brand objectives.
Local branding objectives should always align with the national brand though, so think twice before hitching your business to just anyone.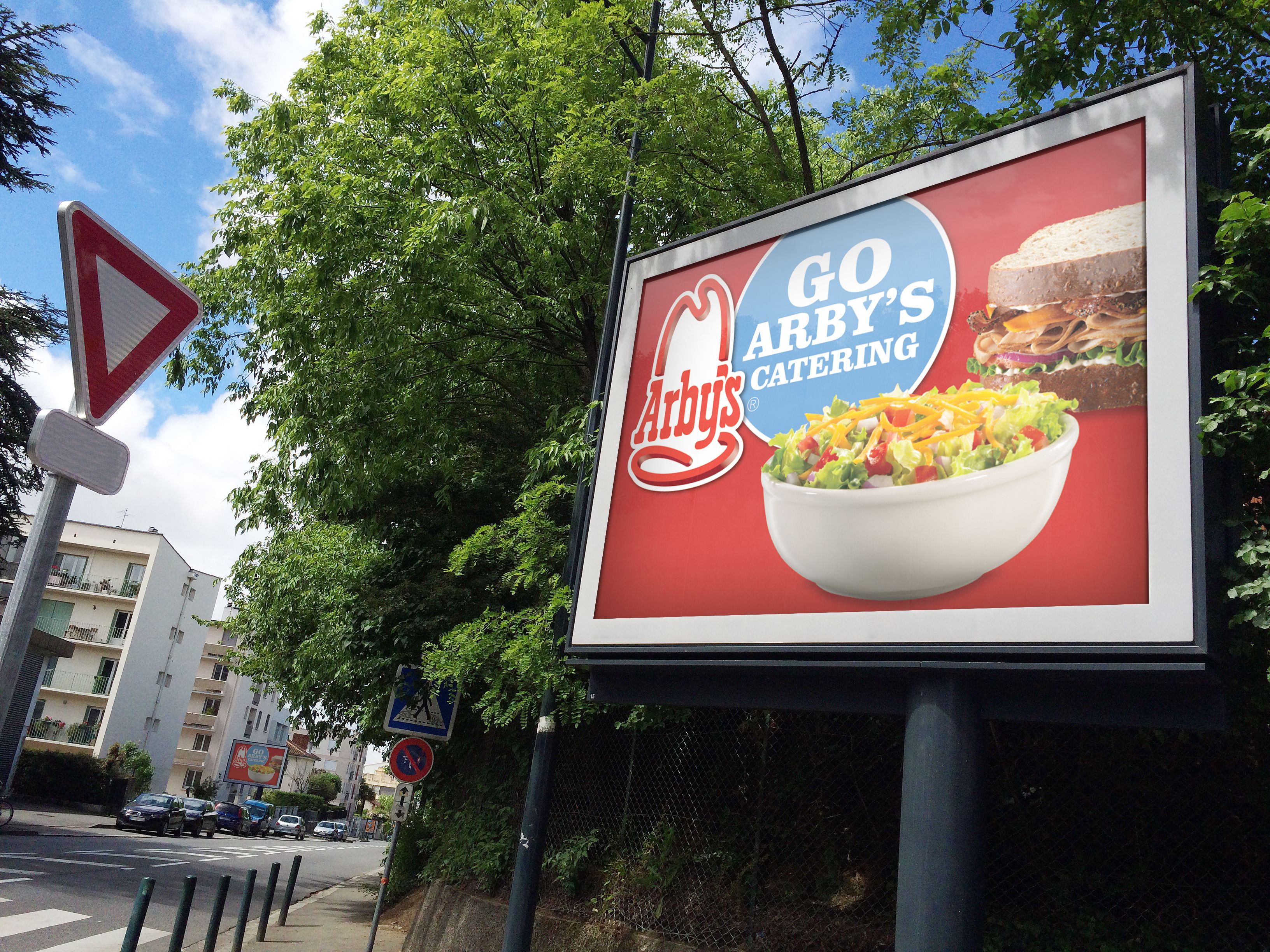 6. Guerilla Marketing
Finally, we get to guerilla marketing. Guerilla marketing is really any innovative, low-cost marketing activity. It's usually disruptive, weird and can be devastatingly effective if completed correctly. Flash mobs, contextual stickers, graffiti, publicity stunts — guerilla marketing can drive a great return on investment and is especially useful at a local level:
It's fast and cheap to execute
It encourages iteration, experimentation and innovative thinking
It's usually extremely contextual — it only works because of a deep understanding of where it's placed
For example, Cover Girl matched their product color to the same color as the city turnstiles in this example.
Franchises can win with local guerilla marketing by leveraging their expertise and familiarity both with local markets and the physical environment of their town/city to find and exploit the opportunity.
For instance, spotting an opportunity like the Cover Girl example is far easier for franchisees who experience their environment every day than it is for a national brand that might be based in a different city.
Exactly what to do to efficiently implement a guerilla tactic depends on your setting. But the best way for local franchises to approach guerilla marketing is simply to look for an opportunity to make something ordinary, nondescript and everyday into something that makes people sit up and take notice.
Guerilla marketing can be the cheapest, fastest and best-returning marketing activity in your mix — it's just a matter of getting out there and trying things on for size (and accepting that you're going to fail now and again).
Conclusion
Local marketing is a low cost, low-risk way for franchisees to approach marketing.
Costs are lower, there's less competition and targeting and messaging are easier due to your affinity and connection with your audience.
The local version of existing marketing strategies like search, social media and content marketing can be far more effective than their national counterparts. By tweaking messages so they're aimed at a local audience and catering to local needs, businesses can drive a better return on investment from their efforts — and reap the rewards of low media spend and highly-tailored messaging.
At the end of the day, franchises are local businesses. With local marketing, businesses can turn locality into their competitive advantage to help themselves and their parent brand by driving deeper customer engagement and ultimately, a better bottom line.
Local Marketing: Why Thinking Local Should Be Your Core Strategy
was last modified:
August 3rd, 2018
by