As students, we often hear that there is only so much that classes can teach us and that some of the most important lessons come from actual experience in the field. This has certainly been the case for myself since I've been enjoying my time as a summer intern at Burkhart Marketing. On my very first day here Paul Burkhart came into our office to speak with us. One of the most salient points he made was that he learned much of what he knows now from the experiences he had while he was once an intern. Now that I'm half-way through this internship I can understand what he meant.
Social Media
During my time here I've learned skills that hadn't even crossed my mind when I was in previous classes. For instance, writing social media posts for business. I've personally never been super active on social media aside from posting pictures of my pets on Instagram, so this was all very new to me. Being able to be concise, while grabbing the attention of scrollers and maintaining professionalism for your brand is no simple task. But since my first day at Burkhart, I've gotten lots of practice in honing this skill.
Blogging
I've written a few blog posts since I've been at the agency and now looking back the progress is clear. Each post I write is always better than the last, which is the goal. I'm thankful I have supervisors who care about helping me learn and take the time to thoughtfully tell me to edit suggestions for my writing.
Working with Clients
While I've been at Burkhart I've also had the opportunity to sit in on meetings with some of the agency's clients. Clearly, this isn't something I've experienced in this field before and is very eye-opening. At a time when marketing strategies are quickly evolving and it has been interesting to see how employees at Burkhart can professionally and empathetically educate clients of new trends in advertising. Being able to not only understand a topic yourself and help another person understand it is a skill I'm glad to have learned about.
Final Thoughts
This has actually been my first internship in the field and I'm glad it was here! Before interning here I was very nervous about the world of marketing and advertising because of my lack of knowledge. Now, because of the skills I've worked on, I have confidence for whatever the next step in my career ends up being. For any juniors and seniors, I highly recommend applying for an internship at Burkhart marketing. You will learn skills that, as Paul told me, you just won't learn in any class.
If you are interested in this internship opportunity you can check out Burkhart Marketing's page on the topic here.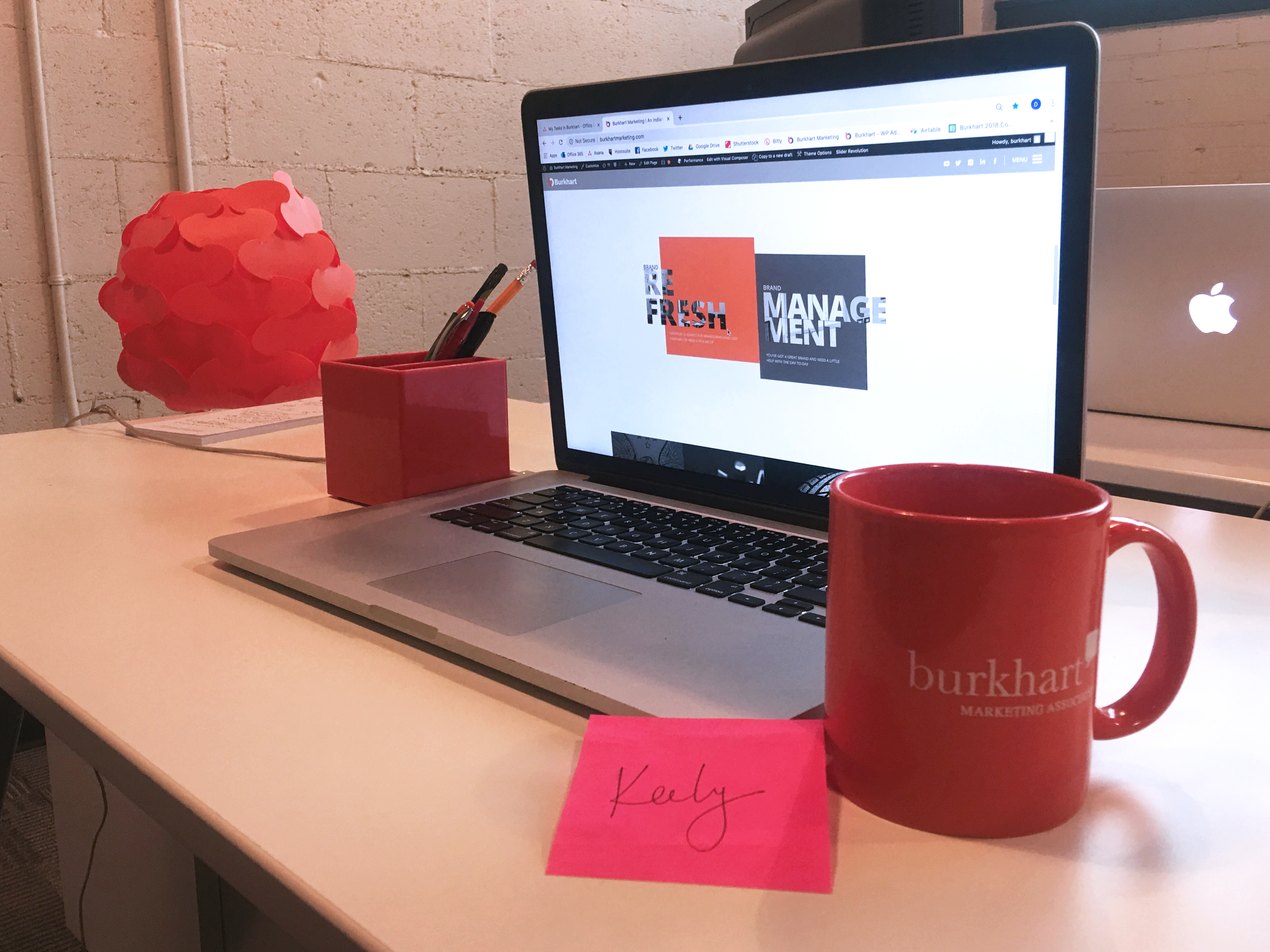 My Internship Experience at Burkhart Marketing
was last modified:
June 26th, 2019
by