We are back again to introduce another one of our summer interns! Help us welcome Valerie Babchuk, a rising senior at Purdue University. She is a Strategic Communication & PR major who is as passionate about advertising as she is about animal-welfare (and that's a lot!). Keep reading to learn a little more about Val!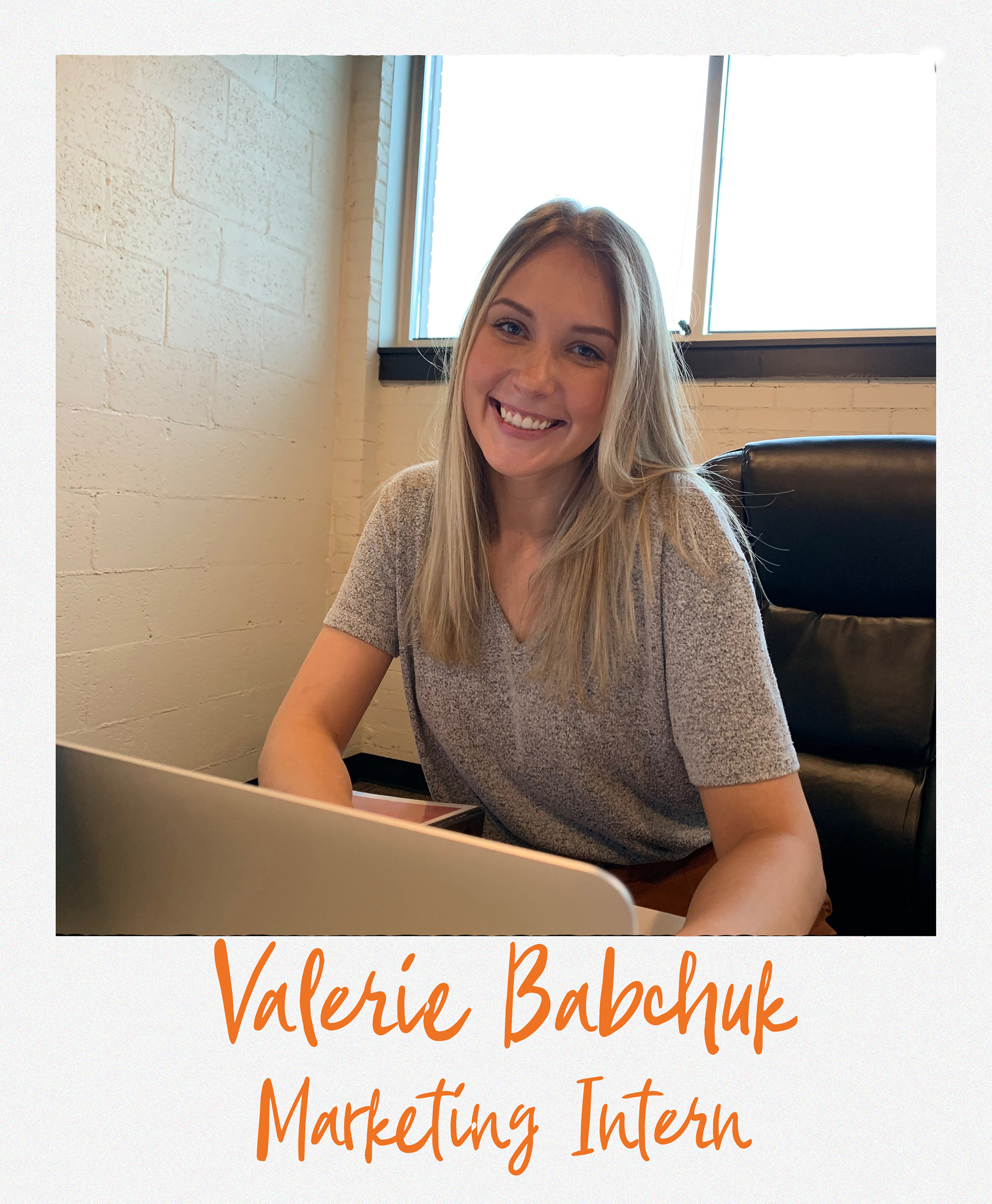 If you didn't have to sleep, what would you do with the extra time?
I would spend time with both family and friends because it is always a fun time!
You're a new addition to the crayon box. What color would you be and why?
Light orange because it is unique and bright.
What drew you to/kept you in advertising? (How did you choose it?)
My advertising classes at Purdue were so appealing to me and kept drawing me in.
Who would you most like to swap places with for a day?
Miley Cyrus
Who or what inspires you?
My father inspires me the most.
What is a professional goal that you hope to accomplish in the next
five years?
A professional goal I have is to be secured with a job I love.
What do you feel prepared you most for life after college?
My parents. They are my support system and my guide that always keeps me on track and prepares me for the future.
Intern Spotlight: Val Babchuk
was last modified:
June 5th, 2019
by