When we need assistance with day-to-day tasks like planning, writing and scheduling social media posts, we turn to our team of stellar interns. Spring intern, Nikki, is no exception and we're excited to introduce you to her.
As a junior marketing major at Butler University, she's learned a lot in class and can't wait to graduate this fall. From what inspires her to what she thinks about alone in her car, keep reading!
1.     What did you want to be when you grew up?
Growing up, I always wanted to be an artist or fashion designer. I was constantly drawing, coloring or designing something every chance I got. I am thankful I have found a career in marketing where I can still incorporate that creativity into work every day.
2.     What drew you to/kept you in advertising? (How did you choose it?)
I'm a marketing major, but with marketing and advertising going hand in hand, I've found that I learn a lot about both in my classes. Advertising has always been interesting to me because I love creative concepts and the psychology involved in trying to appeal to customers. Marketing and working with people are my passions, and with advertising incorporating a lot of both, I think it is a great fit for me.
3.     Who or what inspires you?
My dad is one of my biggest motivators and sources of inspiration when it comes to school, my career and just about everything in life. Throughout the course of my life, I have watched him put in hard work and long hours for the success of his company, and that is the work ethic I try to live by now. He has taught me that good things don't come easy, you have to work for them.
4.     What do you feel prepared you most for life after college?
I feel that my teachers and career mentor at Butler have prepared me most for life after college. By challenging me to reach my full potential in class, my teachers have pushed me outside of my comfort zone and helped me grow more than I could have ever imagined. Many of my teachers don't just teach from a textbook, and instead they teach us what we need to know to be successful in the real world. My career mentor has also been such a huge part in preparing me for life after college. From helping me network, editing my resume, and always encouraging me, she has been helping prepare me for success after college every step of the way.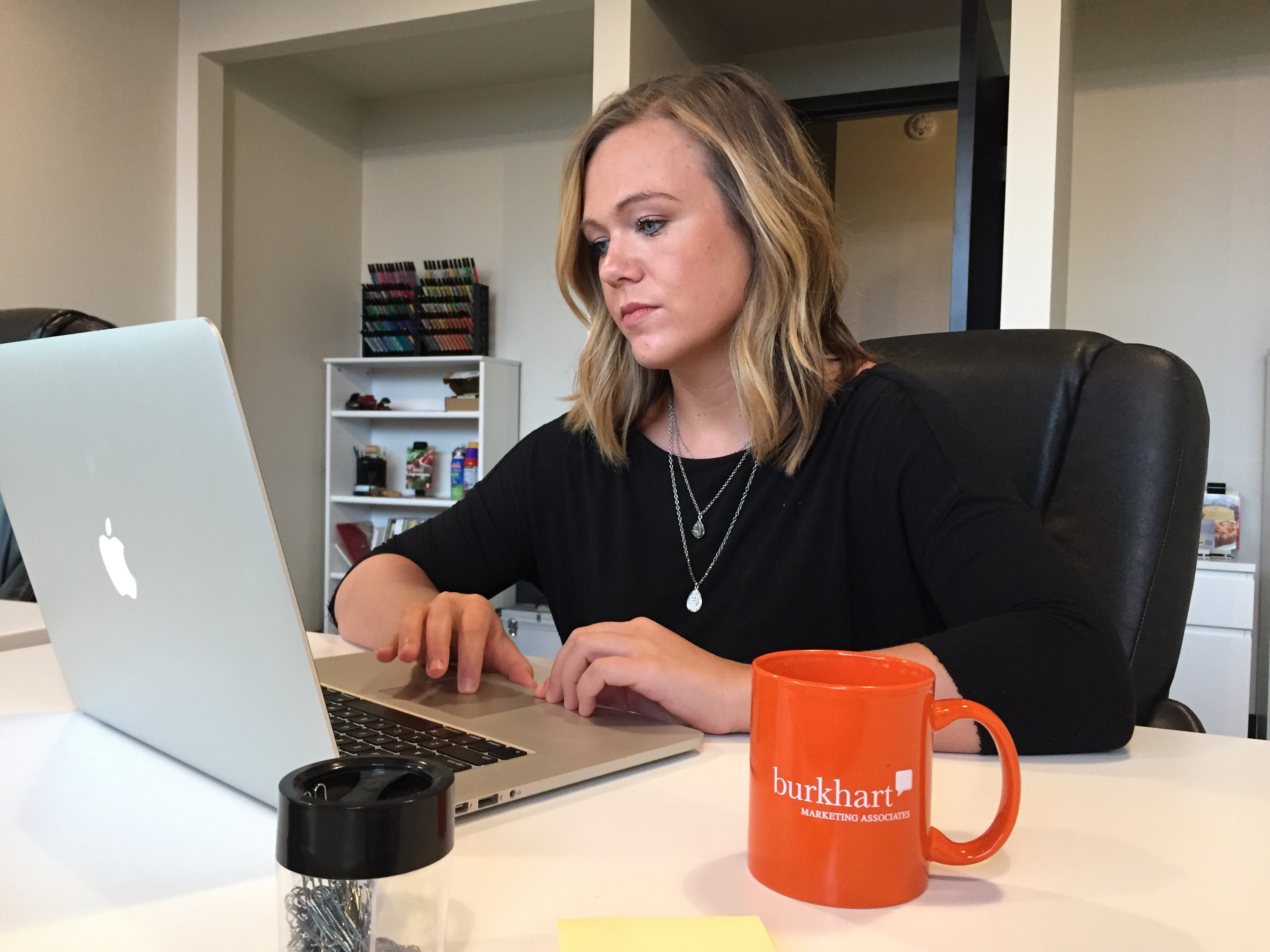 5.     What is a professional goal that you hope to accomplish in the next five years?  
I hope to have a marketing job that utilizes my full potential and that I genuinely enjoy. I would like to be in an important position that is always challenging me and helping me become better each day.
6.     What do you think about when you're alone in your car?
Driving is often a relaxing time for me to think about whatever is going on in my life and escape for a little. Whether it's school, relationships, etc. I like to work through everything in my mind when driving and listening to music.
7.     What's your favorite throwback jam?
Old school Britney Spears will always have a place in my heart. Every time I hear "Oops I did it again" I can't help but sing every word.
8.     You're a new addition to the crayon box. What color would you be and why?
I would probably be a rose pink colored crayon. I have always been pretty girly, as well as compassionate towards others, and I feel that pink represents those traits fairly well.
9.     Who would you most like to swap places with for a day?
I would swap places with Joanna Gaines. Between her show, talent and family she is complete life goals.
10.  Who is your favorite superhero?
I don't really have a favorite superhero, but if I had to choose I would pick Wonder Woman. She is a beautiful woman who carries herself with grace, but also with courage. She is strong, fearless and breaks the stereotype of most superheroes being men.
Intern Spotlight: Nikki
was last modified:
January 31st, 2018
by