Interns are crucial to our day-to-day success, especially when it comes to blogs and social media. We're stoked to have three great interns with us for the spring 2018 semester, and are so glad you got to meet them all.
Allow us to introduce Joe, a Butler senior who is double majoring in marketing and finance. He took some time out of his busy schedule to answer a few questions about preparing for life after college, where he draws daily inspiration from and his favorite superhero. Keep reading to learn more about him!
1. What did you want to be when you grew up?
I wanted to be a firefighter when I was younger. Two of my uncles were firefighters and they were my idols when I was growing up.
2. What drew you to/kept you in advertising? (How did you choose it?)
I have always been drawn to advertising and the science behind it. I was always interested in why companies would use certain advertisements and wondered if they were successful. I am very excited to get a first-hand look at advertising during this internship.
3. Who or what inspires you?
My parents inspire me with their dedication and work ethic. Their desire to succeed has been passed on to me, and that is what inspires me to work hard and improve every day.
4. What do you feel prepared you most for life after college?
I think studying abroad in New Zealand prepared me most for life after college. Spending four months on the other side of the world greatly improved my confidence and got me excited to tackle new challenges.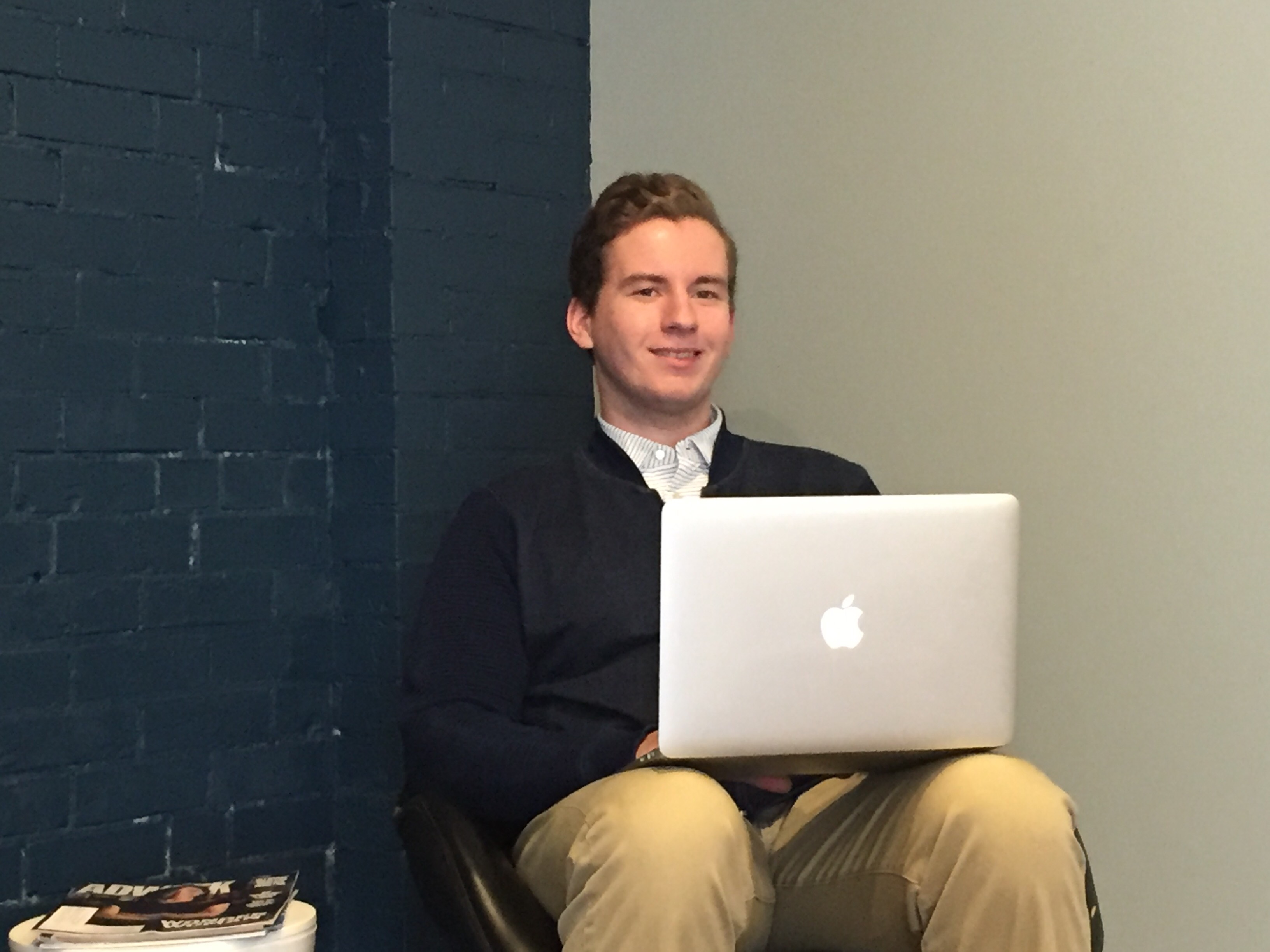 5. What is a professional goal that you hope to accomplish in the next five years?  
I hope to be living in either Colorado or Utah and working in the sports marketing industry. Sports and marketing have been two of my passions for a long time and I can't wait to graduate and actually dive into the industry.
6. What do you think about when you're alone in your car?
I normally don't think too much in the car… I am typically focused on the music playing and most likely singing along.
7. What's your favorite throwback jam?
"Rockstar" by Nickelback. Despite all the hate Nickelback gets, they were one of my favorite bands growing up.
8. You're a new addition to the crayon box. What color would you be and why?
Shamrock, because it is one of my favorite shades of green and reminds me of the Boston Celtics and Saint Patrick's Day.
9. Who would you most like to swap places with for a day?
I would love to swap places with Tom Brady for a day. He has always been my favorite athlete and I would like to experience what it feels like to be a world famous athlete.
10. Who is your favorite superhero?
Batman is my favorite superhero. I like that he doesn't have any crazy powers but is still able to fight crime.
Intern Spotlight: Joe
was last modified:
February 8th, 2018
by