It is summer, and we have new interns! First up is Jacob Price, an upcoming senior at Butler University! With eagerness, Jacob is ready to take on this incredible opportunity and grow his passion for his future career in marketing. Continue reading to find out some more fun facts about our new creative intern!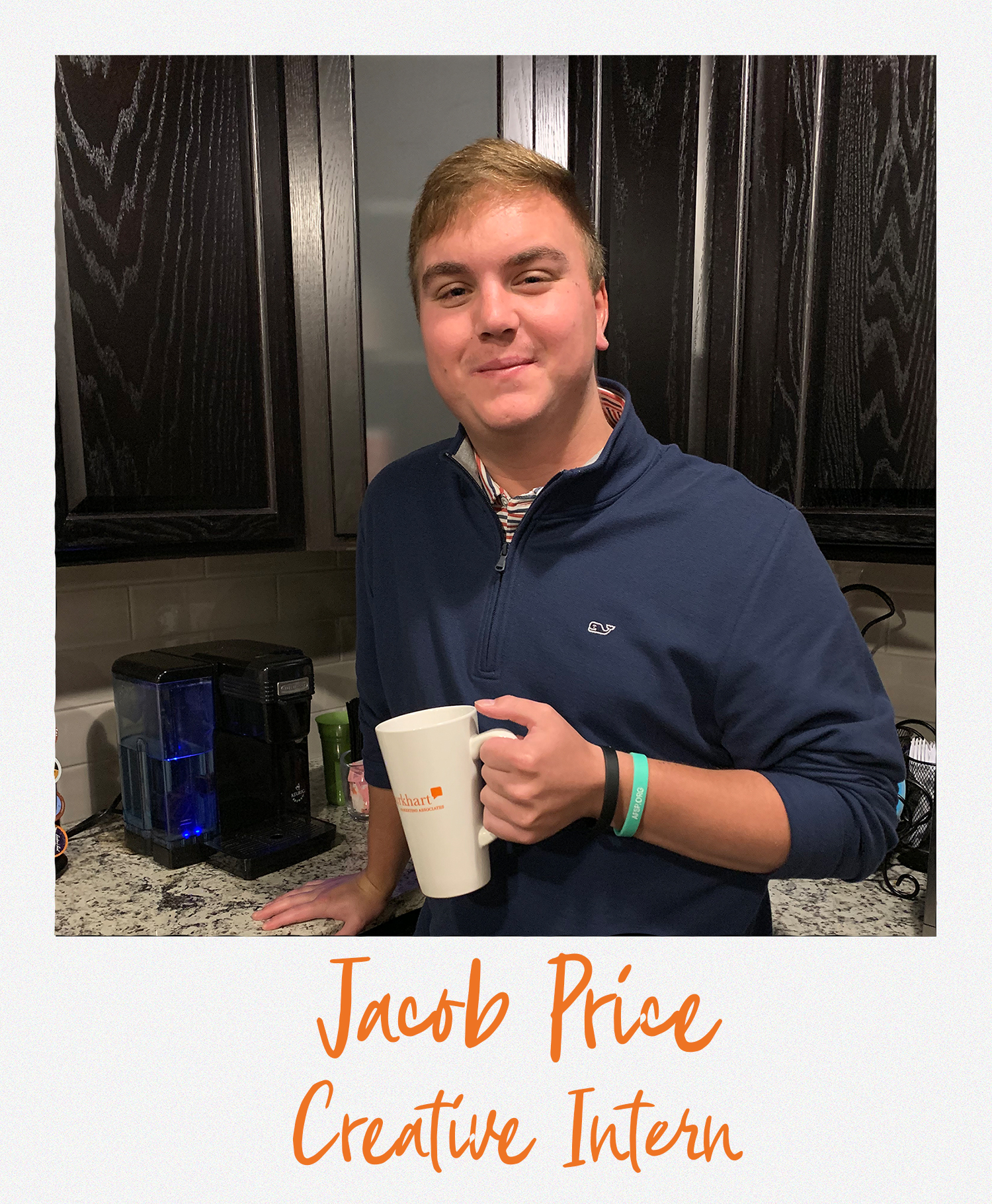 What is your go-to throwback jam?
"I Don't Wanna Be" by Gavin DeGraw. Classic hit in the 2000s. Shoutout "One Tree Hill."
What inspires you most?
My family inspires me the most. Having a family that supports me in everything I do and allows me to follow my dreams means the world to me.
Favorite 90's sitcom?
"Fresh Prince of Bel-Air." You can't beat Will Smith.
When I grow up I want to be?
When I was very young, I wanted to be an NBA player like every kid. I've always had a love for the game of basketball. As I have grown older I've wanted to work in business some way, whether it be marketing, PR, sales, etc.
What is your ideal happy place?
My happy place is wherever my friends and family are at. Could be at home, a restaurant, wherever they are. Being with my closest friends and family is when I am happiest, not a certain place. If I did have to pick a place, I would say out in the country somewhere. Getting away from the big city atmosphere and going out to where it's quiet and relaxing is a place I will always love.
What is a short-term goal for yourself?
I want to work at a place where I feel comfortable and like. I don't want to view going to work as a bad thing or place where I'm unhappy. Eventually, I would like to move out of Indy and work in Cincinnati, Chicago or Nashville.
What color crayon would you be and why?
Distressed Blue/Navy. Blue has always been my favorite color, especially darker blues like navy. I've also always loved these colors when they appear stressed or have a "worn" look to them.
Intern Spotlight: Jacob Price
was last modified:
May 30th, 2019
by