Interns play a big role in the day-to-day here at Burkhart. From copyediting blogs to scheduling social posts, they help with it all. Without a doubt, we'd be lost without them. Which is why we make such an effort to get to know our interns and include them in Team Burkhart.
Meet Evan. He's one of our spring 2018 interns and hails from Butler where he is studying Finance and MIS while minoring in Marketing. We're excited to have him with us this semester and can already tell he'll have no trouble getting where he's going.
1.     What did you want to be when you grew up?
Early on, my dream was to be an astronaut… That fell through. So now I am striving to own my own business one day. The type of business I would own is still a mystery, but the ability to be my own boss sounds second to none.
2.     What drew you to/kept you in advertising? (How did you choose it?)
Advertising has always stood out to me because of the difference it makes to the success or failure of a company. Being the difference between a successful business and a stalling, outdated one is something to be proud of on a daily basis.
3.     Who or what inspires you?
My parents. I would not be where I am today without the two people who through and through provided an example of passion and strength and visibly displayed the idea that anything I want to do I can accomplish with the correct mindset.
4.     What do you feel prepared you most for life after college?
The Real Business Experience class at Butler University. I have witnessed the difficulties that come with operating and sustaining a successful business and those are after college skills that cannot be obtained in a classroom.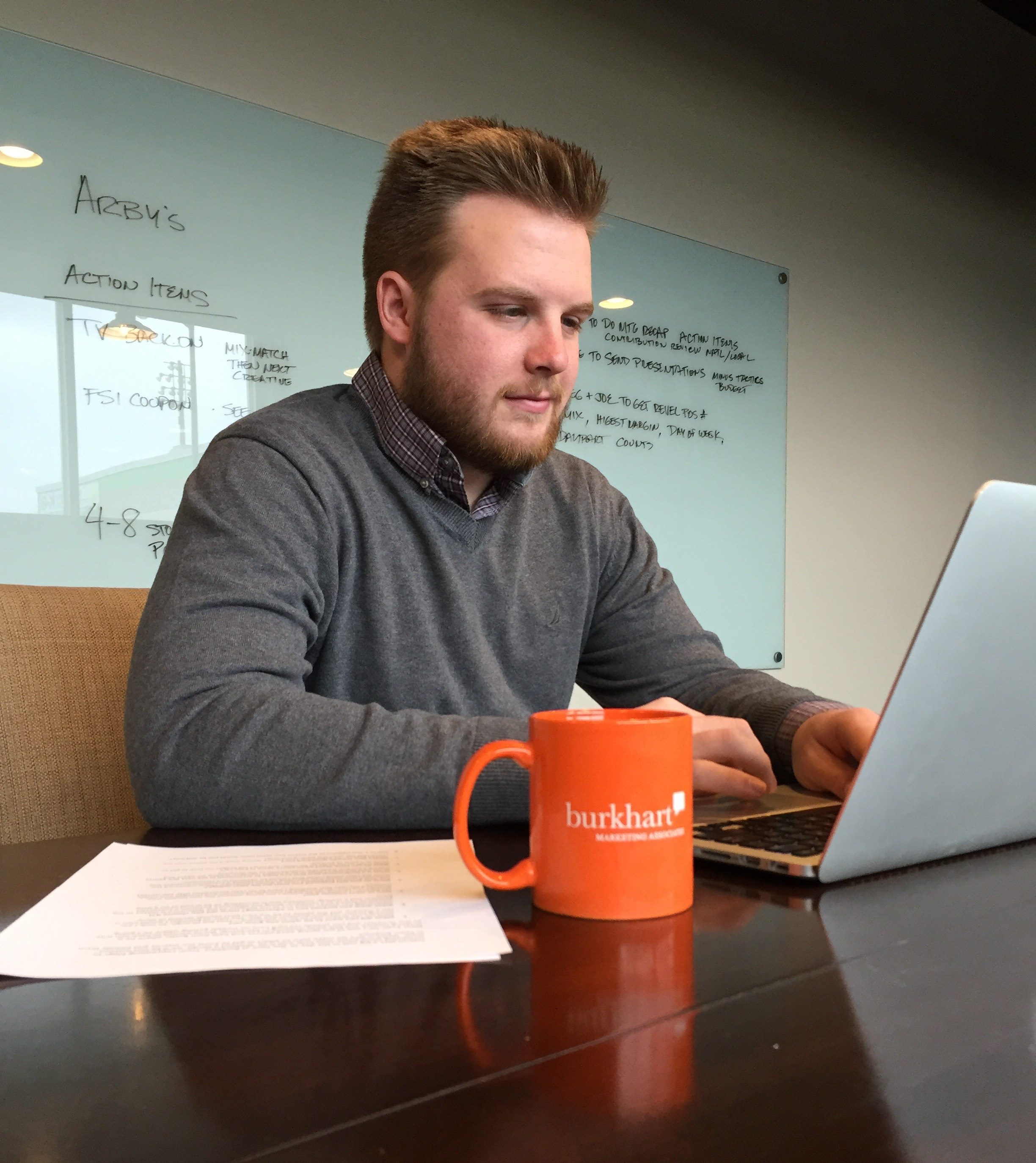 5.     What is a professional goal that you hope to accomplish in the next five years?  
In the next five years I hope to be a project manager, leading my peers and making a positive leadership contribution to the company.
6.     What do you think about when you're alone in your car?
What is left on my to-do list for today and how I will budget my time to get as much of it done as possible.
7.     What's your favorite throwback jam?
"Ocean Avenue" by Yellowcard. I can picture driving toward the beach with the convertible top down just blasting this song!
8.     You're a new addition to the crayon box. What color would you be and why?
Caribbean Blue. The color of the ocean I saw while on vacation in the Caribbean is an unrivaled sight.
9.     Who would you most like to swap places with for a day?
Warren Buffett. I don't care about all of the money as much as I want to understand his mind. He is probably one of the greatest business minds of the century.
10.  Who is your favorite superhero? Least favorite?
Mr. Incredible. That was one of my favorite movies as a kid; he is the coolest dad in the world and who wouldn't want to have super human strength? I never thought The Teenage Mutant Ninja Turtles were that cool. They are just turtles.
Intern Spotlight: Evan
was last modified:
January 29th, 2018
by