At Burkhart, we have a simple approach to internships: we'd never ask an intern to do something that we wouldn't do ourselves if they weren't here. That means no fetching coffee and no photocopying for hours on end. Rather, we believe in offering engaging projects to our interns that will truly benefit their lives after college.
We sat down with our summer interns to learn more about want they want to be when they grow up, what they think about alone in the car and what color they'd be if they were crayons in a box… You know, the hard-hitting questions.
Meet Caroline, one of our stellar summer interns who recently graduated from High Point University with a B.A. in Communications and a minor in sales.  She's a motivated graduate who has her eye on Disney and an ice cream cone in hand.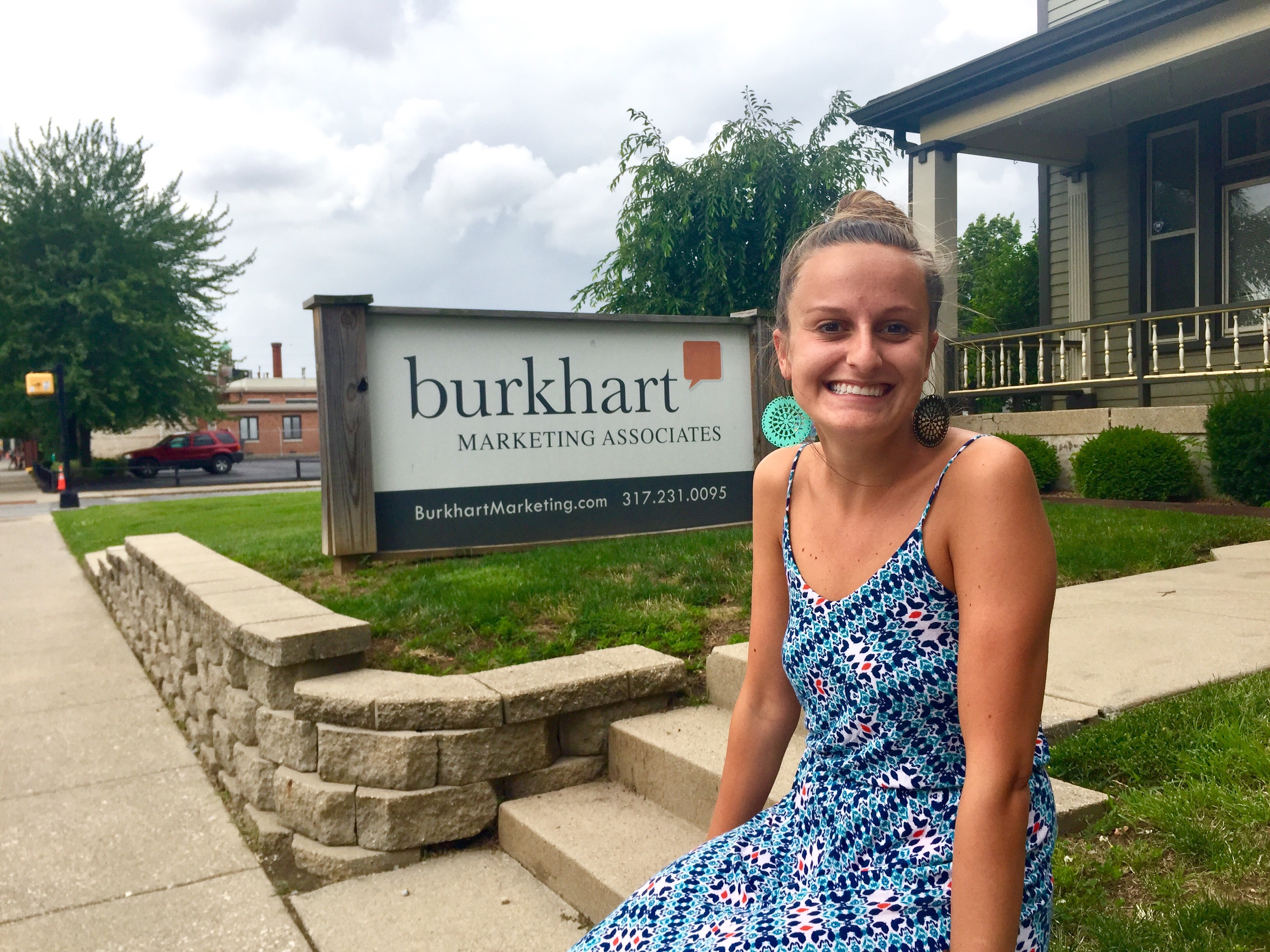 1.     What do you want to be when you grow up?
There are so many different things I could say I want to be when I grow up…ranging from a radio DJ to being in charge of Disney World. Most importantly, I want to be happy and doing something that I enjoy day after day.
2.     Who or what inspires you?
I am inspired by just about everything these days. The main people that inspire me are my parents because they are the two strongest people I know and are the epitome of making the best of every situation. I am also inspired by all of the other amazing people I have in my life, including singer Demi Lovato. I have looked up to her for years now and really admire everything she stands for.
3.     What do you feel has prepared you most for life after college?
I definitely feel like everything outside of the classroom is what has prepared me most for life after college. Whether it was workshops I attended or talks with older girls in my sorority, I really feel like that is where I grew and learned the most about myself.
4.     Where do you see yourself in five years?
In five years I see myself on Main Street USA eating a Mickey ice cream bar and basking in the sun… well maybe not exactly that, but I do hope to possibly be living in Florida and doing something that I absolutely love. I hope to be changing the world – even if it's just my own little world – in some special way… being happy, but also making others around me happy.
5.     What do you think about when you're alone in your car?
Anything and everything… I definitely tend to overthink things. Sometimes I just start daydreaming or I'll be thinking about the ice cream cone I am on my way to get.
6.     What's your favorite 90s/00s jam?
"Stacy's Mom" for sure… there is nothing I love more than being in my car and turning the volume way up and singing at the top of my lungs. Just one of the many songs I do that in my car with.
7.     You're a new addition to the crayon box. What color would you be and why?
Definitely something rainbow and glittery. When I was younger I used to say that my favorite color was rainbow because I just loved all the colors and didn't want to pick one. I am also a huge fan of anything sparkly or glittery!
Intern Spotlight: Caroline
was last modified:
August 3rd, 2018
by