It's fall and you know what that means… We've got a new intern! We're stoked to work with Bridget this semester and couldn't wait to sit down and get to know her a little better. She's a senior Marketing and International Business major at Butler, working on a Spanish minor in her spare time. With equal passions for continuing her education and belting out throwback jams, we think she'll fit right in.
1.     What did you want to be when you grew up?
When I was little, it was my life's goal to be a famous singer. I wanted to be the next Mariah Carey (pre-2016 NYE performance). I loved putting on talent shows at our family gatherings, solely so I could sing in front of everyone and be in the spotlight.
2.     What drew you to advertising?
I was drawn to advertising because of how big a role it plays in our society. With technology constantly shaping the way our society functions, it is amazing to see how advertising and marketing develop along with it. I want to be a part of something that is ever-changing and has an impact on society, and I feel like advertising gives me that opportunity.
3.     Who or what inspires you?
My parents are definitely my biggest inspirations. Their amazing work ethic and perseverance is something I have always admired and try to exude in everything I choose to do.
4.     What do you feel prepared you most for life after college?
I think growing up in the city of Chicago prepared me most for life after college. Chicago is such a big, diverse city and living there exposed me to so many different walks of life. Being able to work with people who come from different backgrounds is a huge part of "adulting," and I think because of my hometown, I'm better prepared to do so.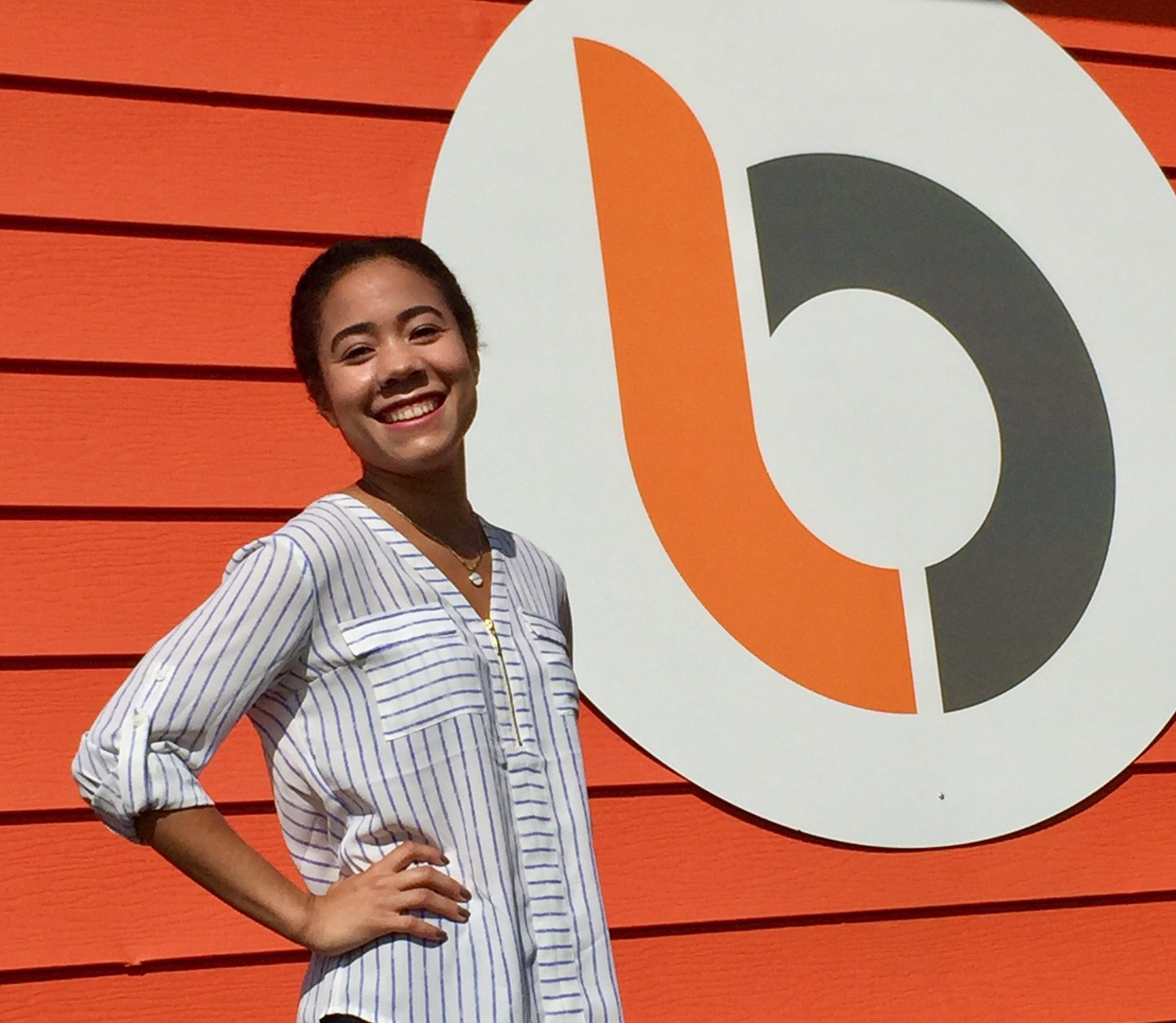 5.     What is a professional goal that you hope to accomplish in the next five years?  
I hope to either be in the middle of getting my MBA or in the process of applying. Education is very important to me and while I would like to gain experience in the industry after I graduate, I definitely want to make my way back to school in the next five years.
6.     What do you think about when you're alone in your car?
If I'm in a car, odds are I'm blasting my favorite songs. A silent car just does not make sense to me. While a lot of my deepest thoughts do occur while I'm alone in the car, there's a greater chance I'm envisioning myself as the star of the music video of whatever song is currently playing – old dreams die hard…
7.     What's your favorite throwback jam?
"No Scrubs" by TLC is a prime car karaoke song! (Also perfect for a music video daydream).
8.     You're a new addition to the crayon box. What color would you be and why?
I think I would be some form of yellow because yellow is such a bright and happy color! I like to think of myself as both of those adjectives on most days.
9.     Who would you most like to swap places with for a day?
Definitely Selena Gomez. I've been a fan of hers for awhile because she's not afraid to be herself, even while being as famous and in the public eye as she is. She seems very down to earth, kind, and not to mention STUNNING, so yeah, definitely Selena Gomez.
10.  Who is your favorite superhero? Least favorite?
While I'm not too into superheroes, I guess my favorite would have to be Super Woman just because #girlpower. My least is probably that new superhero, Ant Man, because that whole concept creeps me out. Ants could literally take over the world if they wanted to, so let's not put any thoughts into their heads.
Intern Spotlight: Bridget
was last modified:
August 3rd, 2018
by