Sorry to disappoint, but there is no silver bullet for franchise success. There's no list of '10 weird tricks' that'll deliver riches beyond belief to franchisees and their parent companies.
But there are some universal basics that you can review and compare your brand against so that you can improve efficiencies and ultimately—make money.
Let's take a look at what it takes to give franchisees the best possible chance of success, and franchisors the best possible return on investment. Basically, we want to answer the question:
What fundamental building blocks do brands and franchisees both need to put in place in order to give their operations the best possible chance for success?
We broke these fundamentals into three core chunks:
The franchisee/franchisor relationship (and how a multi-unit brand can keep good franchisees around)
The role of the parent organization in supporting the franchisee (and how franchise consistency is critical to driving sales)
The cohesive customer experience (and how tools like ad co-ops can help)
Hopefully, these franchise fundamentals will help inform how you work and support your franchisees. Or, on the flip side, they should guide how you best leverage the tools and resources provided by your parent brand.
Part 1: Understanding the franchisee/franchisor relationship
In theory, franchisees and franchisors are on the same team. But in reality, it's a relationship that's often strained.
Why? Because the franchisee/franchisor relationship is one like any other: it goes through different stages as it grows and evolves. Understanding these stages is fundamental to learning how to get the most out of a franchise agreement.
Stage 1: New franchisee prospecting
This is the seduction stage.
The franchise group is looking for someone who can run a successful operation. They're investing their brand and reputation significantly in the project, and want to be sure the person at the helm has a good head for business.
The franchisee is looking for a sound investment that can generate profit. They might not have all the business acumen to go it alone, nor the capital needed to open their own small business. But they can secure the money to open a franchise.
Both parties want something and are trying to convince the other that they're the right person for the job.
In this initial stage, there's very little stress — it's all rose-tinted wonderful.
Stage 2: Franchise opening and the initial years
Once the deal is made, the franchise location opens and the franchisee is slammed by all the things they didn't know.
They are growing their business, but they rely on the parent company for a lot of support. The franchisor gives their support by providing training, help and advice, as well as the professional networks and connections needed to keep a small business running. Plus, an existing customer base, national ad campaigns and a powerful brand all help overcome some of the challenges new franchisees face.
Franchise groups are happy to help since they want to grow the revenue base as quickly as possible. However, some friction can start to creep in, as franchisors feel the business isn't growing as quickly as it should, and the franchisee feels overworked just keeping the ship afloat.
Stage 3: Franchisees mature
After 3+ years, franchisees are experienced, seasoned business owners.
They've hit their stride, they're starting to optimize their processes, and they're looking for the next source of expansion. Local promotions, advertisements, co-op agreements, customer loyalty, referral bonuses and acquiring qualified, experienced staff are all ways that they're looking to maximize their investment.
However, tension between the franchisee and parent company can continue to build during this stage. They see 10% of their profit going straight to the franchise group who (in the franchisee's opinion) hasn't done much for them recently.
And while they were happy to pay that 10% in the early years when they were extracting significant value, now it seems like a fat cost they could do without.
While both parties want to generate more profit, there's often disagreement over how best to do so, plus simmering contention over how much of a cut the parent brand is taking.
This is why many franchise agreements end after three to five years. Most initial franchise agreements are around that length, and a significant number of franchisees choose not to re-up, banking their cash and getting out.
On the other hand, there are some franchisees who are happy and looking for ways to expand. They'll usually continue their agreement and stay in this stage for the long-haul.
Bridging the gap with multi-unit franchising
Think back to the seduction stage, when the franchisee and franchisor both wanted the same thing — to open a profitable outlet for a major brand. The collective drive to maximize revenue and minimize cost hasn't fundamentally changed. The only thing that's changed is how each party feels about it.
For franchisees, they need to feel the national brand is 'pulling their weight' — they're providing enough support to justify the 10% fee they collect every month.
On the other hand, franchisors want to keep quality franchisees around. Experienced franchisees run better businesses and can do a better job at maximizing profits while reducing costs.
So the question is: how can franchisees increase their revenue and how can franchise groups retain high-quality owners?
The answer is multi-unit/multi-brand franchising.
Multi-unit franchising is an agreement between a single franchisee and a parent brand that works a little like a white-label franchise agreement.
The franchisee will have the right to a territory (usually geographical). They'll have a mandate to open a set number of new stores within a set time period. They do that by arranging a number of single-unit franchise agreements between them and new franchise owners.
For example, let's say KFC has a successful franchise in Indianapolis. They want to open 10 new locations, and the owner of that successful franchise is looking for an expansion opportunity. The franchisee (let's call her Beth) would sign a 10-year multi-unit agreement with KFC, where she has 10 years to open up 10 new outlets within the city limits.
Beth would then go out and find 10 locations, source/vet the franchisees, and essentially act as the 'parent brand' to her 10 new owners.
In return for this work and management, she might collect 2% of the profits of the sub-franchisees (all of whom sign single-unit franchise agreements directly with her) and pass the remaining 8% onto the true parent company, Yum! Brands.
In this way, multi-unit franchising solves problems for both the parent brand and the successful franchisee:
The parent brand gets new stores and increased revenue/growth
The parent brand gets to retain the experience, expertise and local networks of the franchisee
The franchisee gets to expand and increase their profits
The franchisee continues to work with a brand that they know with a significantly larger cap on their potential earnings
The franchisee has diversified their risk for better long-term stability
Multi-branding is a similar arrangement. However, instead of effectively sub-contracting their franchisor responsibilities, parent organizations simply let their successful franchisees purchase from an additional brand. For example, if Beth owned a franchised KFC restaurant, she might expand into Taco Bell since both brands are owned by the same company.
The benefit is that while the brands are different, parent organizations often have similar structures and processes in place that the franchisees already know. What's more, usually franchise territories are defined geographically. By diversifying by brand, franchisees can continue to cater to the same audience — an audience and locale they know and understand. Plus, it means that franchisees aren't spending their days traveling around to far-flung locations. Their operations might even be right across the road from each other!
From the parent brand's perspective, they've effectively set up a franchisee starting at stage 3, reducing the onboarding cost and giving them the best possibility of success.
Of course, even the best franchisee can't make it through stage 1 and 2 and get to the point of expansion unless they've got a good brand supporting them. Which brings us to part 2: a consistent customer experience.
Part 2: Building a consistent customer experience from national campaign to local execution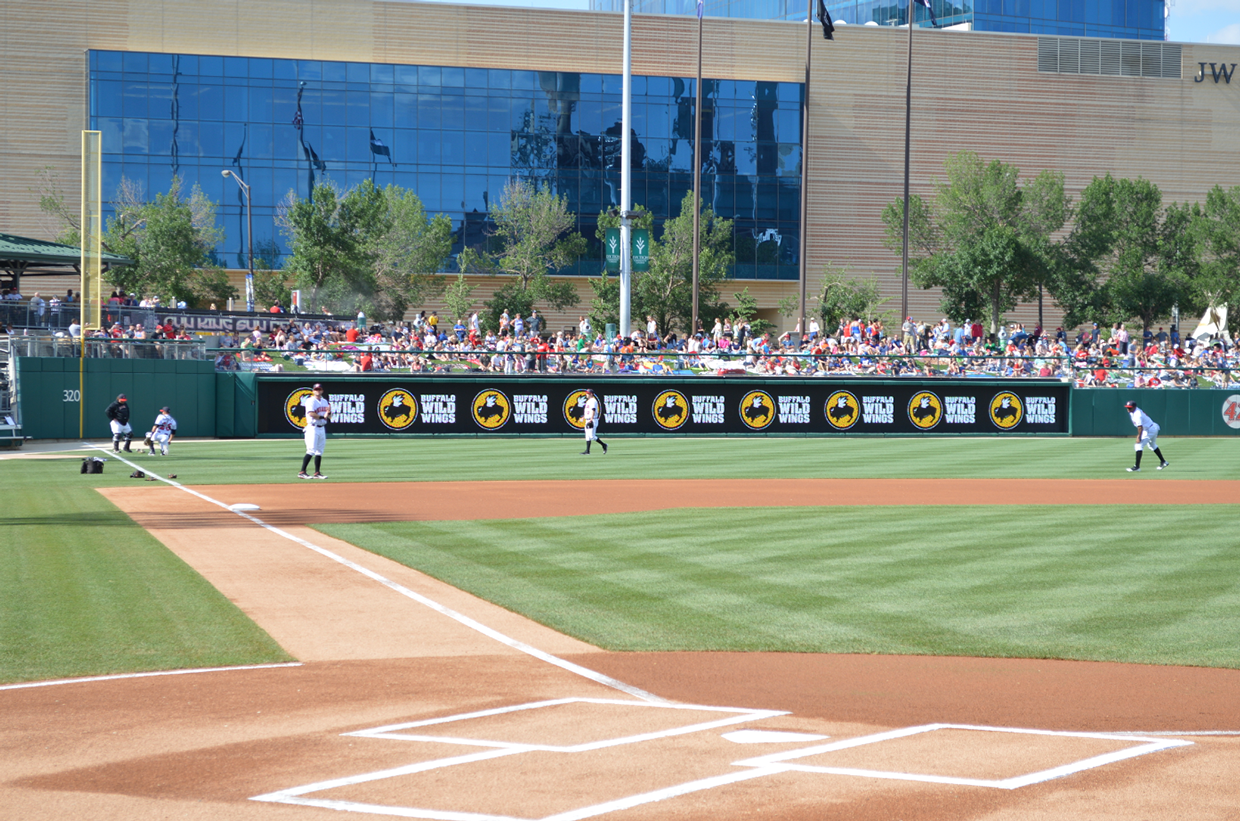 If you've ever watched The Founder, you know that for as long as there have been franchisees, there's been a struggle for quality control.
Part of the reason for this is the fact that about 30% of all franchise outlets in the US are restaurants. And restaurants have a long history of quality control problems.
The fundamental challenge is that they are responsible for assembly and production (cooking) on top of sales and customer service, whereas non-restaurant franchises are responsible for sales and customer service only.
While challenging, there are a number of things that both franchisees and franchisors can do to reduce inconsistencies in what product/service is offered, as well as how that product/service is talked about and marketed.
How franchisors can facilitate brand consistency
The best thing that franchisors can do to keep brands consistent is to be clear on what the brand is. This means both explaining the overall brand values and beliefs to franchise owners, as well as providing franchises with clear brand guidelines. Oftentimes, brand guidelines take the form of a style guide. While useful, this is really only the tip of the iceberg when it comes to what parent organizations can do for their constituents. Additional support might include:
Recommendations/guidelines for how staff should interact with customers
Merchandising and display help
Insight into national campaign themes/objectives, so franchises can be prepared
Resources/guidelines for how to engage through digital marketing, social media and other online avenues
Logistical and preparation guidelines for back of house work (restaurants only)
The importance of the franchise group's support cannot be overstated. Even small discrepancies, when multiplied across a large number of stores, can have a serious impact on the health of the brand. For most franchised organizations, at least part of their appeal is their ability to offer the same product, service and experience to consumers at multiple locations.
How franchisees can facilitate brand consistency
So how can franchisees help from their side?
First, they need to actually follow the guidelines and accept the support they're given.
Brands often provide extremely specific instructions with regards to the physical space, and franchisees should be doing everything they can to follow those guidelines and rules. If at all possible, try and only use assets delivered directly from the parent brand, or push the parent brand to give you the assets you need to make your brick-and-mortar look as on-brand as possible.
Second, franchisees need to know that building brand consistency is a two-way street. If they don't have the resources they need to fully comply with brand guidelines or best represent brand values, they (or their local marketing agency) need to be pressuring franchisors to build them.
For example, let's say you're a plumbing franchisee, and you own a fleet of vans. One of the only pieces of physical interaction your customers will have with your brand is your vans. If there are no clear guidelines on how these should be branded, you need to push the franchisor to provide clarification.
Third, franchisees should strive to transfer to digital as much as possible. Content management systems and other technical innovations make centralized and templated content creation fast and cheap. For example, there are many benefits to converting in-store signage to digital formats. Most importantly, franchisees can adapt much more quickly to an updated/refreshed brand look and feel.
Finally, it's important that franchisees understand the short and long-term value of maintaining and promoting brand consistency. Too often, franchisees see brand requirements as burdensome regulations on their business. But the reality is, the more consistent a brand is, the stronger it will be and the better all franchisees will do.
But that doesn't capture the multiplying effects for both franchisees and franchisors of having a strong brand:
Consistency with regional/national stores at a local level allows franchisees to better leverage the enormous investment parent companies put into brand value. Basically, the more consistent the experience across all stores, not just one franchisee's, the more franchisees are going to benefit from the continued investment further up the value chain.
Brand consistency builds customer loyalty, which drives sales and builds lifetime customer value.
Consistent brands reduce the need for franchisees to rely on their own end-of-funnel marketing activities — activities that eat into their bottom line. For instance, Starbucks rarely has to run discounts or promotions, because they've enforced such strong brand consistency that they are now an iconic organization. They've transformed themselves from a service provider to a solution to a problem. Need coffee? Go to Starbucks.
At the end of the day, the true value of a franchise isn't in the uniforms being the same from Alabama to Idaho. It's providing a consistent experience to customers each and every time. And while consistent branding is a huge part of that, there are other tools and strategies franchises can leverage to best serve their customers and themselves.
Part 3: Constructing a total customer experience
So far, we've talked about how organizations can create a consistent brand. But a complete customer experience isn't just brand consistency. It's about delivering products and services with one voice, across all channels and media, all the time.
The rise of omni-channel marketing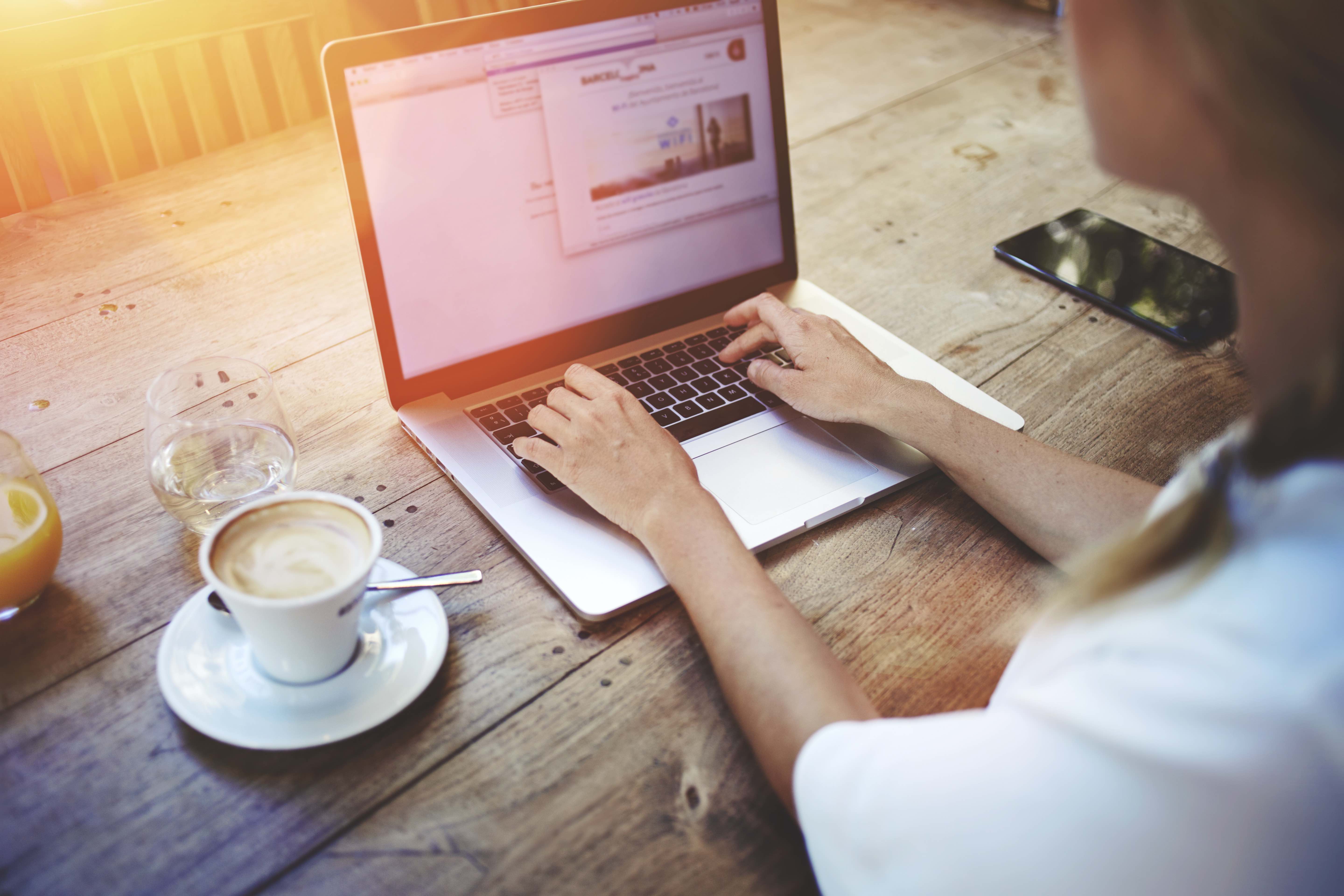 To get to the heart of a total customer experience, we need to go back a bit to the rise of omni-channel marketing.
Originally, digital and online activity was segregated from other company departments and teams. However, as digital became more and more integral to people's lives, organizations realized that this was a critical company asset, effectively operating on its own.
The result was a disjointed experience.
Of course, this couldn't last. Customers are not neatly segmented by organizational silos. Rather, they move seamlessly between them, comparing prices online as they browse in-store, or checking out a Twitter feed after they see a billboard. Hence the rise of integrated marketing communications.
Organizations began to close the online/offline divide with omni-channel experiences — communicating the same message across every single channel, simultaneously. For instance, a brand might use:
The same tone of voice on Twitter, on their website, on their in-store collateral and with their customer service scripts
Twitter hashtags on billboards, leveraging OOH awareness to trigger online engagement
Geofencing and a store app to target customers browsing in-store
Geo-targeting via an app to give app users a discount when they're in-store
By integrating their marketing communications, brands can better serve customers. They also better integrate national campaigns by carrying brand values to a regional level. Promoting region-specific products at a local and store level using incentives and discounts entices people to come through the door.
By building an omni-channel delivery mechanism, organizations are naturally better poised to deliver different (but integrated) marketing communications to different audiences due to the natural focus on granular targeting that goes hand in hand with an omni-channel delivery.
For franchise organizations, building out their omni-channel capability generates a number of positive axillary effects and further entrenches brand consistency, as the organization is now speaking with one voice.
However, omni-channel experiences are something that live at the regional and national level. At the individual franchise level, there are fewer options available because:
Individual franchises don't have that many channels to work with
Their messaging is focused on in-store transactions, so their channels are usually contained within the store itself
Digital outreach is often outsourced to regional/national ownership
Omni-channel software and technology often carries a high price that individual franchisees struggle to implement (nor do they have the time to administer communications across multiple channels)
But there are a few things that franchises can do to effectively build integrated marketing communications.
Advertising Co-ops
Advertising co-ops are exactly what they sound like — when several franchisees pool their end-of-funnel marketing resources for better buying power in local media and marketing. Consider, for instance, our multi-unit franchising example. If all the KFCs in Indianapolis have $1,000 to spend on advertising, they're not going to make a big impact. They might buy some flyers, but that's about it.
However, say 10 stores pool their resources, they can look at getting more significant media with their $10,000. It might be billboards driving a collective incentive, substantial print media spend, PR and events or even a TV ad.
They have more leverage in local media markets, can negotiate better rates, and have more options for what media to buy to best deliver their message.
Successfully managing a franchise advertising co-op can lead to a better experience for all involved. For the consumer, they're not getting 10 different flyers for 10 different KFCs, but rather are presented with a unified message around an ongoing promotion, local event or community engagement. For the franchisor, they collectively drive business for all franchises, increasing profits. And for the franchisee, they're effectively getting the same proportion of a larger pie.
Wrap up
Running a successful franchise, whether you're a new owner, a multi-unit pro, or the CEO of a franchised brand, is never going to be simple. There are countless challenges and problems, from distilling national messaging into local markets to simply delivering products and services to customers.
However, the franchise business model is one that can be extremely successful for both organizations and franchisees. Knowledge of local markets and having significant personal investment in the success of the outlet drives franchisee success, which in turn benefits parent organizations. And for new business owners, walking into a strong brand presence, established supply chains and an existing customer base makes opening a new business far easier.
Franchisors need to understand the existing relationship parameters and create expansion opportunities to keep experienced franchisees around. And both parties need to recognize that they're in this together, working to build a seamless, integrated and above all consistent experience from national awareness to regional promotion to local conversion-focused messaging.
By building a robust funnel and supporting franchisees, brands can grow their organization, all while helping themselves and the people who are on the ground.
When the fundamentals are in place, franchises just… work.
Franchise Fundamentals: 3 Essential Building Blocks for Franchise Success
was last modified:
April 2nd, 2018
by