No matter what type of business you have, your business is your brand and it must tell its story. There are many ways to do that, but in this day and age, having an established presence on social media is a powerful outlet for building a consumer base.
The average American spends a whopping 11 hours a day on various media outlets streaming all types of information. This is an opportunity that cannot be overlooked. 
What is the fastest way to spread your story and build your consumer base? Utilize your social media correctly and gain FREE advertising.  Here are some helpful tips to make your business stand out in this virtual competitive market:
Make Photography a Focus
It is crucial that your business has top-of-the-line photography to showcase your products/services in their best light. Descriptions are good – but pictures speak a thousand words!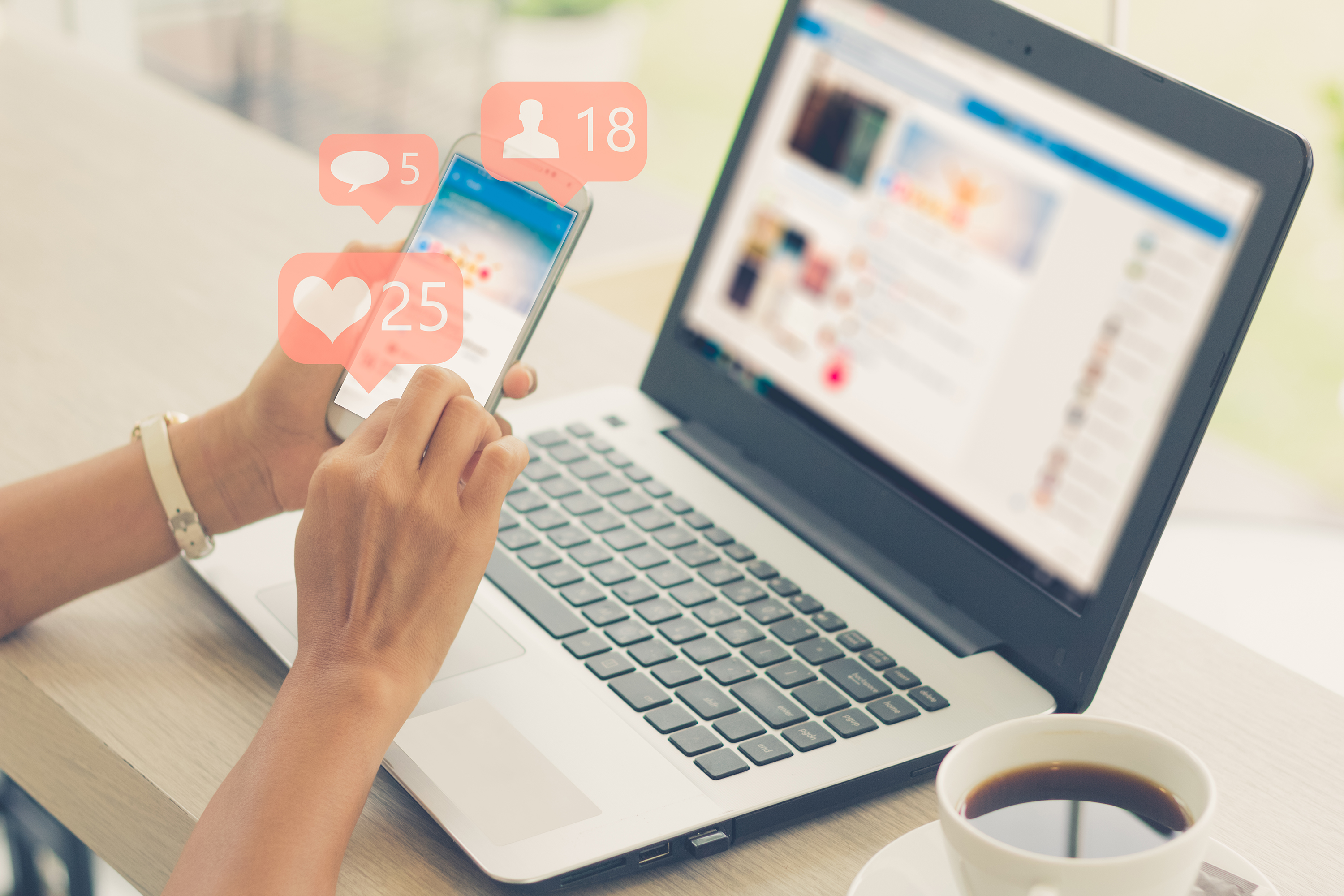 Define your look
Along with great photography should be a defined look that is achieved with each image you share. The easiest way to ensure this look is consistent is to use presets. A preset is a predefined set of adjustments/settings in Adobe Lightroom that can be applied all at once. When a social media page sticks to no more than three presets, it will give the page a more cohesive aesthetic flow.
Use Creative Captions
Bring your audience in by relating to them. The most entertaining captions (funny, witty, creative) get the largest engagement and it will make viewers want to read more. Find unique ways to promote your brand/business/products through intriguing captions. Think outside of the box!
Offer Quality Content
Allow your content to draw in new and old viewers by posting beneficial, relevant and fun stuff (such as contests). Although, steer away from over posting. That can cause someone to quickly hit the unfollow button.
Incorporate Influencers 
Once you have established your social media presence, consider influencers. Influencers are the new voice for brands. Statistics prove that an outside individual would take an influencer's opinion over an ad paid by the brand. This is also a great way to engage and create conversation within your local online community.
Interested in a way to help your brand tell its story? Give us a call
Establish Your Presence, Build Your Brand
was last modified:
July 25th, 2019
by