The customer ecosystem is no longer a strictly brick-and-mortar affair. Rather, consumers now move seamlessly back and forth between online and offline experiences and expect organizations to keep pace.
That being said, here's what you need to know about keeping your digital ecosystem functional to provide experiences that convert.
What is a digital ecosystem?
A digital ecosystem is how all of your digital tools work together to reach your customers. For most organizations this includes a blog, landing pages, social media (paid/organic), organic search, email and possibly online ads – all anchored around a website.
The challenge is manipulating these multiple levers to create a consistent and cohesive customer journey – from awareness through to discovery, consideration, evaluation, purchasing and retention.
Now that we're clear on what a digital ecosystem consists of, how do you manage it?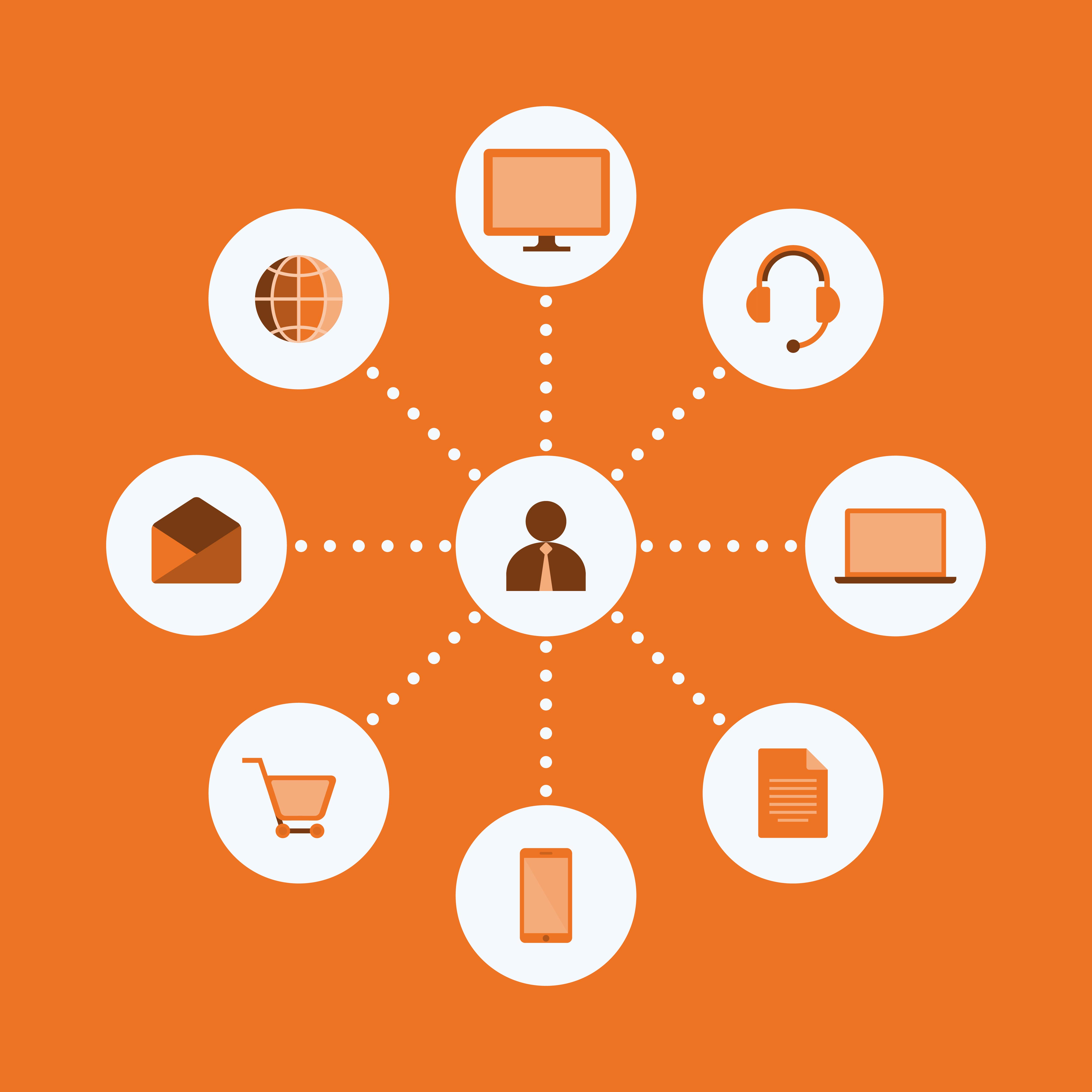 1) Start with a strategy
Just like you plan your customer journey at a campaign level, you need a strategy at a channel level as well. The goal is to structure a messaging framework and then create a plan that leverages channels effectively for each specific message. For instance, you might have a major theme that your messaging hinges on, and then three parts to that theme. You might deploy those parts to different channels where they make the most sense.
2) Watch your customers' actions
Track your customers religiously to see how they actually engage with the experiences and collateral you produce. Are they following the lines you outlined in your strategy? If not, try to figure out why and adapt your messaging to drive towards the paths you want. At the same time, look for ways to capitalize and optimize on the user paths people are following – after all, it's often easier to change your behavior than try and change someone else's.
3) Tailor your channel mix
Not every channel is going to be a good fit for every message. For example, if you own a Jeep dealership and you're using Google AdWords, you probably want to rank for "Jeep dealership near me," "best Jeep dealership in town" and "Cheap Jeeps"
But all of these demonstrate different search intent:
One is looking for a dealership (location, hours, price range, and contact details are key)

One is looking for a good shopping experience (reviews/social proof are key)

One is looking for price (cost, deals, discounts, and promotions are relevant)
You must tailor your message to suit the need. Likewise, you need to tweak your channels to meet the needs of a user on that channel at that moment.
Summary
To drive results, your digital ecosystem needs to reflect the customer journey. The goal is to build a flexible messaging framework that allows for multiple messages to be deployed on different channels to effectively meet consumer needs. You also need to watch what your customers are actually doing by using a tool like Google Analytics to adjust your core messages and values to reflect their demands.  Finally, you need to have channel awareness – an understanding of the search/channel intent from a user perspective, so you can engage on their level instead of forcing them to come to yours.
If you create a functional digital ecosystem,  you'll not only drive higher conversions, but you'll also create a customer experience your audience loves.
Need help creating a digital ecosystem strategy? Contact us here.
Digital Ecosystems: How to Get the Most out of Your Website and Other Digital Tools
was last modified:
August 3rd, 2018
by