What do Smash Mouth, Ellen DeGeneres and Superman all have in common? They are all part of what makes our Katy, Katy.
Account management includes a lot of teaching and helping others understand the greater plan, and that is exactly what motivates and inspires Katy each day. With a B.S. in Advertising from Ball State University and almost two years in the field, Katy is taking on the marketing world with tea in hand. Join us as we learn more about Katy – from her professional goals to her childhood dreams.
1.     What did you want to be when you grew up?
Like most kids, I went through several career ambitions before landing on advertising. The one I stuck with the longest was third-grade teacher (I've always been very detailed). In high school, my interests evolved and I began contemplating a career in telecommunications because I loved anchoring my school's weekly news report and editing various videos in a video production class that I took each year.
2.     What drew you to/kept you in advertising? (How did you choose it?)
When I was looking for colleges, I focused on those with good media or journalism programs. I chose Ball State with the intention of studying Tcomm but had changed my mind to advertising before it was time to declare a major. And quite honestly, watching Mad Men is what planted the advertising seed! I really enjoyed seeing the creative process of developing ads, so I started doing research and decided to explore advertising. I stumbled into the accounts side of the ad world sophomore year and knew I'd fit right in.
3.     Who or what inspires you?
I feel most inspired by people, especially my friends and family, who are out here making moves and living life… There's nothing more inspiring than seeing a person get excited about something they're passionate about.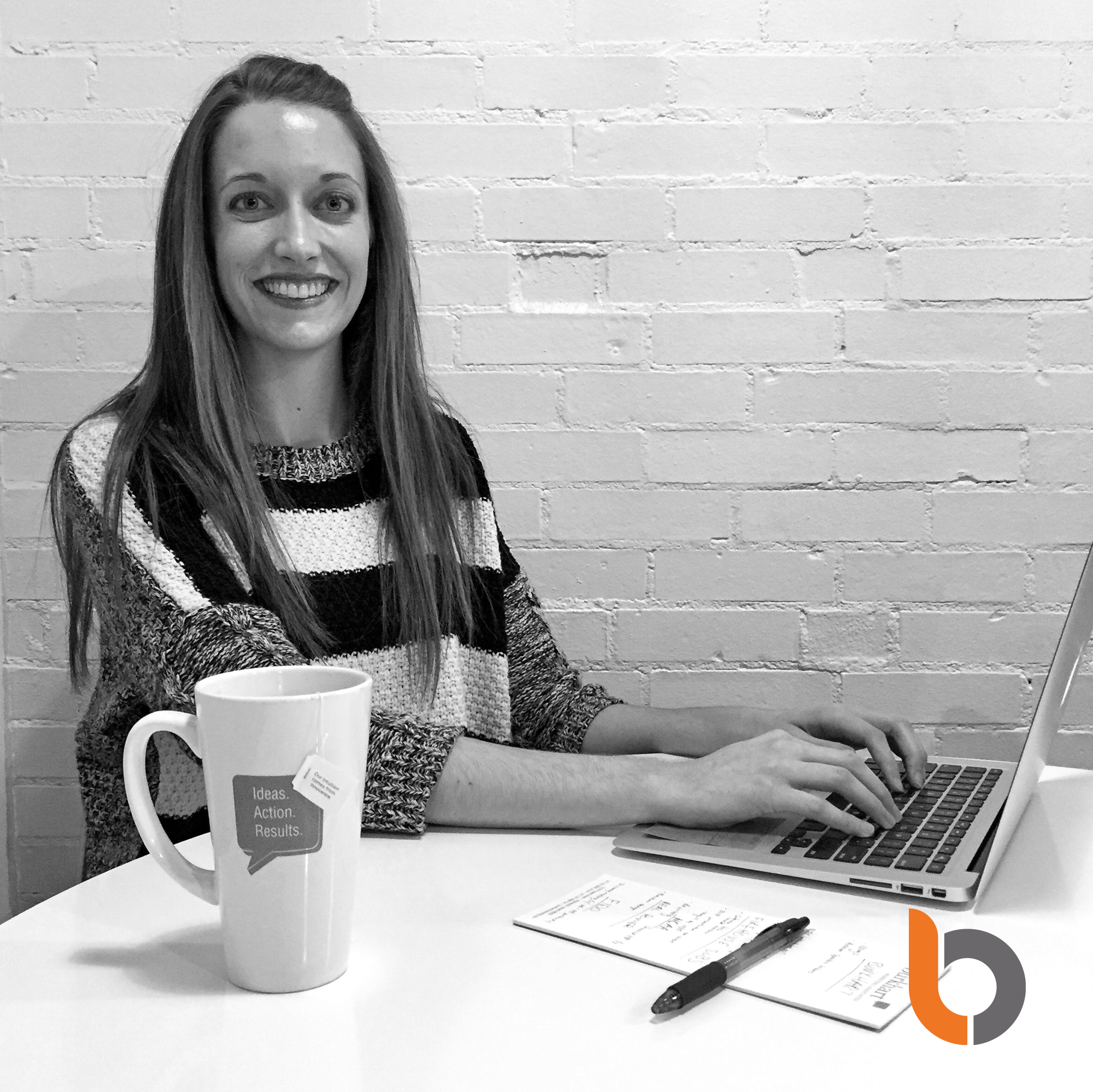 4.     What do you feel prepared you most for life after college?
Like most people in this industry, I'd have to say my internships prepared me most for what to expect in the workforce. Particularly when it came to understanding the specifics of account management… that side of advertising was always addressed in classes far less than the creative side.
5.     What is a professional goal that you hope to accomplish in the next five years?  
I really enjoy the opportunity I have at Burkhart to help oversee interns and provide direction to them. I love explaining a concept or process and seeing it click for that person and then watching them get excited about the work they're doing. In the next five years, I hope to have more opportunities like this to help educate and inspire my peers.
6.     What do you think about when you're alone in your car?
Most of my time in the car is spent jamming out, so my thoughts are on lyrics and wishing I had tinted windows so no one could see my dance moves.
7.     What's your favorite throwback jam?
You can't go wrong with "All Star" by Smash Mouth!
8.     You're a new addition to the crayon box. What color would you be and why?
A bright but mellow blue… maybe like azure? Yes, plus that sounds classy, I like it.
9.     Who would you most like to swap places with for a day?
I'd love to swap places with Ellen DeGeneres for a day. She is the definition of caring, brave, dedicated… everything I'd say I strive to be. She never seems to take life too seriously, yet appreciates the significance of her platform.
10. Who is your favorite superhero?
Superman. His powers are out of control and I just really enjoyed the movies with Christopher Reeve when I was a kid.
Burkhart Team Spotlight: Katy Williams
was last modified:
August 3rd, 2018
by