Despite what "Mad Men" will have you believe, advertising isn't all drinks-at-nine-a.m. and glamorous photo shoots. A lot of planning and coordination goes into executing projects from start to finish.
Account management isn't for everyone, but Kati sure does make it look fun. With a B.A. in Public Relations from Franklin College and four years in advertising, there's no digital signage malfunction or social media disaster that our go-to AE can't handle. Pull up a chair and get to know Kati – from her career path and professional goals to her thoughts on statement colors and superheroes.
1.     What did you want to be when you grew up?
All of the things. There were periods of time when I wanted to be a fashion designer, a teacher, a hair stylist… even a forensic pathologist.
2.     What drew you to/kept you in advertising? (How did you choose it?)
I landed a really good internship at an agency my senior year through a family friend. I loved it there and found agency life interesting. They didn't have a job open right away, but offered me one about six months after graduation. From that point, I was hooked on advertising and agency life.
3.     Who or what inspires you?
My family. Being able to help support my family and create a life that is filled with experiences and love is what keeps me going.
4.     What do you feel prepared you most for life after college?
My college did for sure. They really stressed internships and never once led us to have an unrealistic expectation of what we were going to be in for.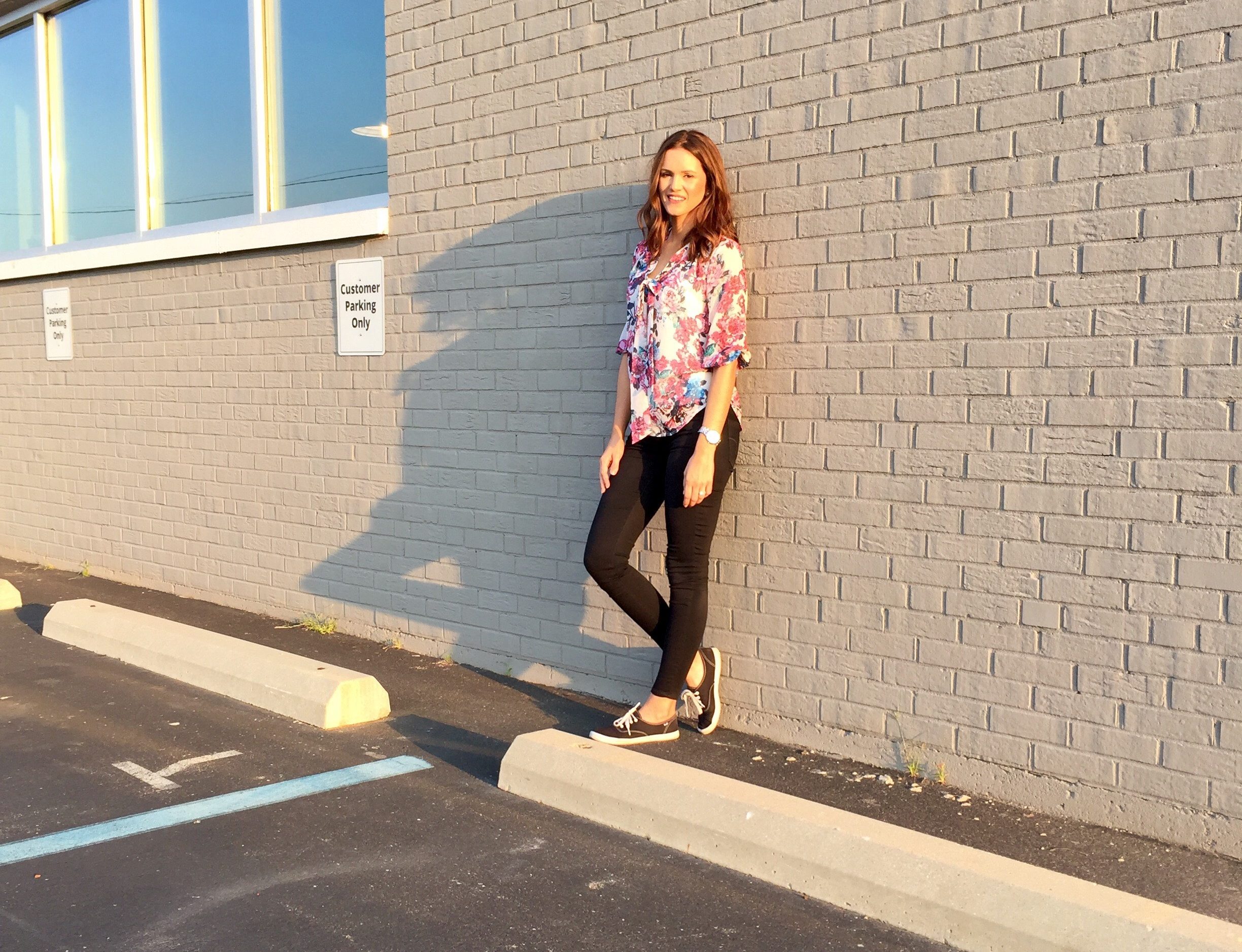 5.     What is a professional goal that you hope to accomplish in the next five years?  
I hope to be a reference for digital signage. Coming to Burkhart, I knew very little about digital signage and that whole side of marketing. Now, it is part of my everyday work for my clients and I love it. To be able to be knowledgeable on an ever-changing and developing subject would be a great accomplishment.
6.     What do you think about when you're alone in your car?
Everything left on my to-do list. It can be overwhelming actually, so I tend to call someone and talk to them instead.
7.     What's your favorite throwback jam?
I thought long and hard about this one, and I'm going to have to say "Jack & Diane". I have nothing but good memories when I think about this song.
8.     You're a new addition to the crayon box. What color would you be and why?
Emerald City Green. There is something bold, yet still classic about a really good green.
9.     Who would you most like to swap places with for a day?
That's easy—Blake Lively. Talk about a classy lady! From her style, to her family, to her relationship with Ryan Reynolds, everything is just #goals. Being able to live that life for a day would surely bring plenty of laughs, and I would love to see the inside of her closet.
10.  Who is your favorite superhero? Least favorite?
Captain America, he is pretty much just a normal guy who happened to get crazy strength because of a serum. No mutant radiation to blame, no demi-god powers. He just has a good story. He was a weak boy who wanted to serve his county and was rejected. Now he saves the country. My least favorite…Iron Man. His attitude was always off putting.
Burkhart Team Spotlight: Kati Blair
was last modified:
August 3rd, 2018
by