Founded in 2010, Pinterest is a social network that allows you to "pin" ideas to boards of any nature. Although it's a latecomer compared to some social media apps, Pinterest is still very popular and Pinterest marketing could be what's holding your social media marketing strategy back.
On the surface, you may not think Pinterest has a place in social media marketing. After all, it's just pictures, right? Not necessarily. This social network can be used for so much more than that.
Whether your goals are lead generation or creating viral content, Pinterest is a good choice. According to Strong Coffee Marketing, you could get three times more leads and an 80 percent increase in virality using Pinterest over Twitter.
Here's how.
Advantages of Pinterest Marketing
1. Plays Nice with Most Other Social Media Platforms
Pinterest syncs up with many social media apps you probably already use for marketing. These include Twitter and Facebook. You can also post your Pinterest feed on your website.
The more you engage with your audience on social media, the more you could drive traffic to your website. That leads to customers buying, which increases your ROI.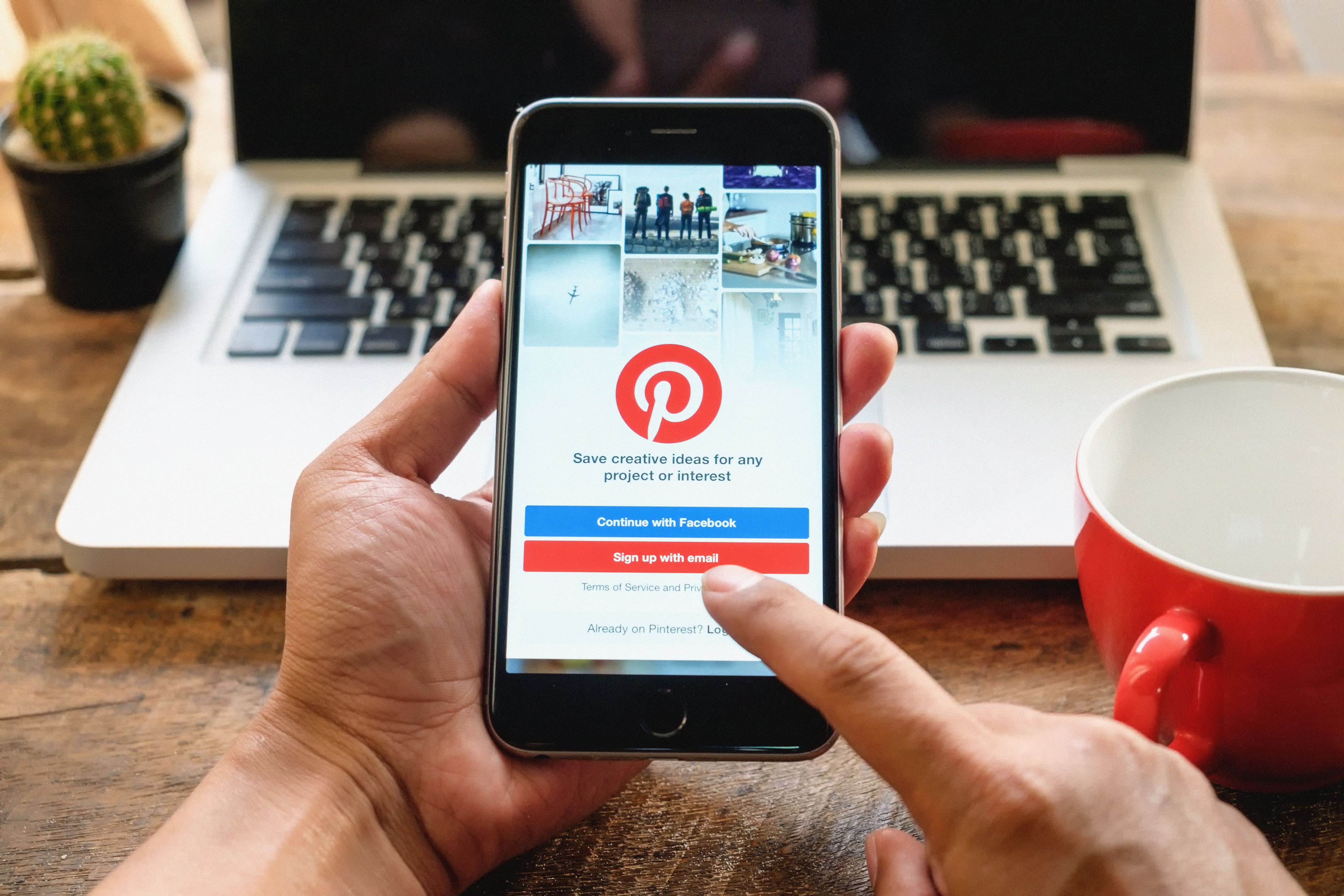 2. Endless Inbound Link Opportunities
Inbound link generation can be tricky. These links must be authentic to maintain your customers' trust.
With Pinterest, your inbound links are legitimate and plentiful. You'll see a link every time you make a pin. You (or your customers) can copy and share that link, spreading brand awareness.
3. Targeted by Niche
Pinterest is much more niche-specific than social media platforms like Twitter. No matter your niche, whether it's general or hyper-specific, you can use Pinterest for social media marketing.
Reach out to your desired niche by adding tags (represented by #). When customers search these tags, they'll be able to find you.
Disadvantages of Pinterest Marketing
1. Reputation as Being a Hub for Food and Makeup Pictures
All social media networks have a reputation. For better or for worse, many assume Pinterest is overrun with makeup and food pictures. It's true that more women than men typically use Pinterest, but that's not a bad thing. It just means you have to segment your audience accordingly.
2. Spam
Spam is also prevalent on Pinterest. Some companies try to bombard Pinterest users with affiliate shopping links and other link spam. This makes it somewhat harder for you penetrate the market. It is possible to achieve customer trust, though.

Leveraging the Advantages
Pinterest can be a useful part of your social media marketing campaign, driving up traffic and sales. Here are some tips for leveraging the many advantages this social media platform has to offer:
Sync up Pinterest to your website and all your social media accounts
Find your niche by using tag
Take advantage of the inbound links
Avoid coming across as too salesy in order to maintain customer trust
Still need some help with Pinterest marketing or building your presence on other platforms? Contact us. We specialize in many industries, including food and beverage, education, retail and healthcare. Whether you need brand management or a brand refresh, we're the pros to call.
Advantages & Disadvantages of Pinterest Marketing and How to Leverage Them
was last modified:
January 4th, 2018
by