Over the last few years, it seems like everyone has jumped headfirst into Instagram, from teenagers to businesses. There has even been an entirely new genre created called "Instagram professionals".
So you might be thinking, "Should my business have a presence on 'the gram' too?" Maybe, but maybe not. We have the advantages and disadvantages to help you make your decision.
Advantages of Instagram
Here are the core benefits of Instagram for businesses today:
1. It's enormously popular
There are over 100 million active users, and those 100 million people are putting up some impressive stats:
60% log-in daily

90% are under 35

50% of users use it for market research (this number excludes users from China)
Pretty much everyone is using it: 48.8% of brands are on Instagram, and if we only look at the top 100 brands in the world, then that number jumps to 90%.
2. The internet is a visual place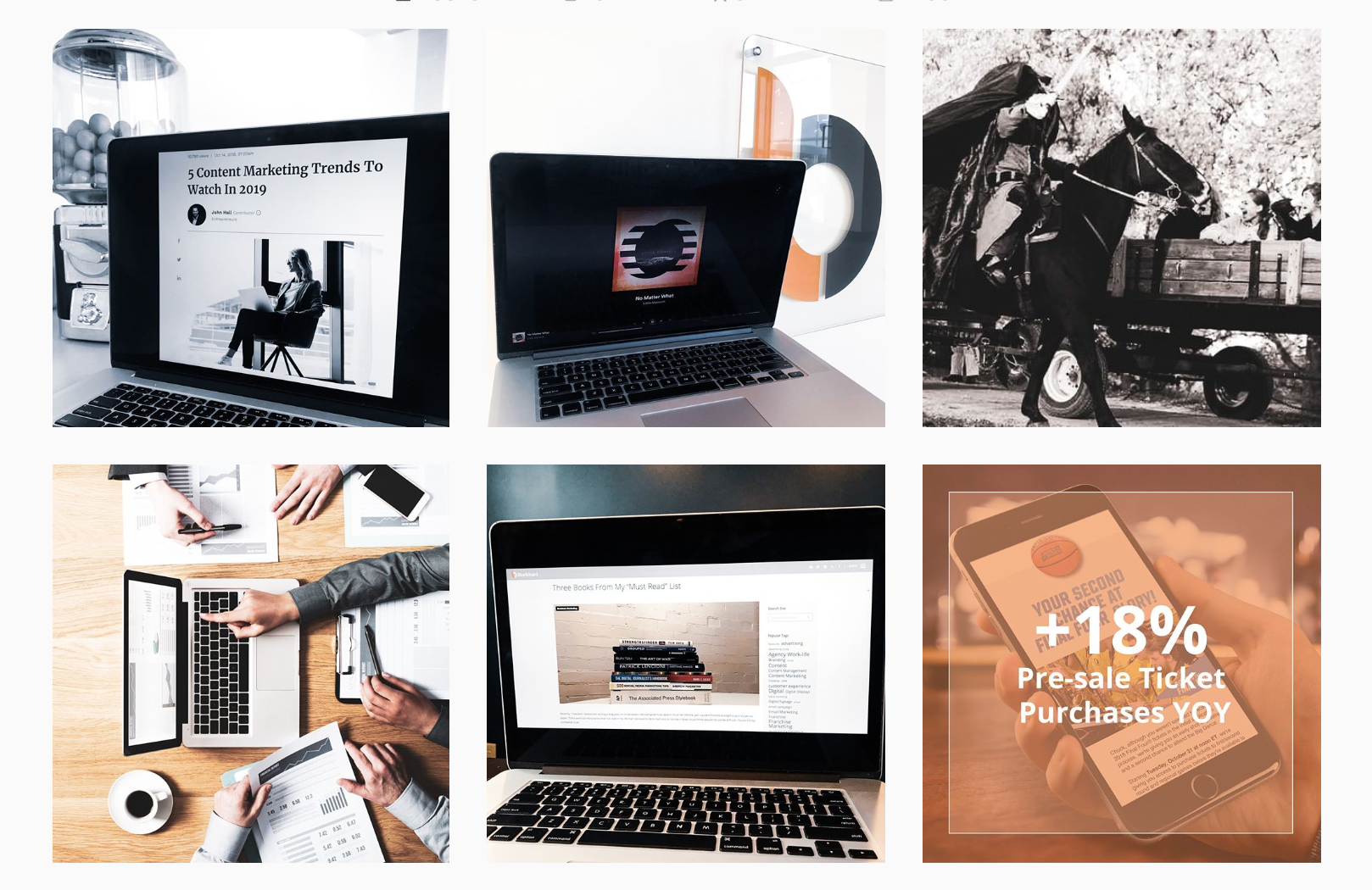 Sharing a blog post is great, but any number of statistics will show you that enriched media like photos and videos drive astronomically more engagement.
Instagram is a platform entirely dedicated to that process.
It's no wonder engagement is so high. By jumping on a platform that is entirely built for sharing photos and videos, brands can leverage consumers' love for imagery quickly and effectively.
Disadvantages of Instagram
It can't all be sunshine and rainbows, and like the other social platforms, Instagram does have some drawbacks for brands.
1. Engagement is high, but conversion is low
The problem with Instagram is, ironically, that their user experience is almost too good. Sharing, liking and commenting is so easy that it's difficult to convert users into dollars and cents.
Users tend to like and share because it's so simple, but they don't always have a meaningful connection to the brand. It means the behavior that marketers can track has little relevance to the behavior that we want to drive.
2. It requires strict brand enforcement
The plethora of Instagram filter options is a nice microcosm of this problem. It's easy for a brand to lose their look and feel completely. Suddenly they're presenting a face to the world that isn't theirs (or, worse, multiple faces that are sort of theirs, but not really theirs).
To run a solid branded Instagram account, it takes intense brand control, either through strict approvals or a robust set of brand guidelines that companies may not have.
3. It's enormously popular
Yes, we know we listed this as an advantage. But it's also a problem: how do you stand out against Kylie Jenner's baby announcement (currently the most liked post on Instagram)?
The answer is: you don't. To make Instagram work for brands that aren't Kylie Jenner (and, if you're reading this Kylie, keep on killin' it), brands need to hyper-tailor their content to their audience. This means dedicating a LOT of time to curating content that will resonate.
Wrap up
Instagram presents powerful options to marketers. It gives us the ability to reach new audiences, increase exposure and take brands to a new level by creating content that people love to engage with. Of course, there are challenges: it's difficult to stand out and it's difficult to turn interest into bottom line conversions.
So should you make Instagram part of your marketing mix? As always, it depends: but for most brands, Instagram is at least worth a second look.
Are you stuck and don't know how to grow your brand's social media influence? We are a great resource! Reach out to us to get your brand's social media running in the right direction.
Advantages and Disadvantages of Instagram and How to Leverage Them
was last modified:
October 23rd, 2018
by