So you've got yourself an interview with an agency. Congrats! While we certainly have a few pointers that can help you ace your next interview, we've also pulled together a few specific interview tips for designers who want to land an agency gig.
Best of luck!
1. Do your homework
Take a look at the agency's website, social media profiles and current news. If you have a lot of lead time, consider setting up a Google alert for the company so you get daily updates.
Review these platforms not just for information, but also to form a fully developed creative opinion. You may be asked in your interview how you would change the agency's online presence, and being familiar with it will make answering a breeze.
2. Prepare your resume (and bring extra copies!)
Try to limit your resume to unique skills that you bring to the table. "I work well individually or in a team and have excellent creative thinking skills" won't set you apart. But focusing on verifiable traits that you bring to the table can. These might include:
Past clients or industries you've worked with
Specific hard skills you have like experience in photography and video, flyer design, brand positioning or logo design
Results you've achieved, such as an increase in sales during a period that your creative was used
Bring at least three printed copies of your resume to the interview in case several people are present and don't have a printout.
3. Prepare your portfolio
This is a critical step for the success of any designer. Ideally, you've sent a link to your online portfolio prior to the interview. But at the time of your meeting, bring along physical samples of your best work. If you can leave one or two behind, great. But don't worry about asking for your nicest pieces back – those are valuable assets!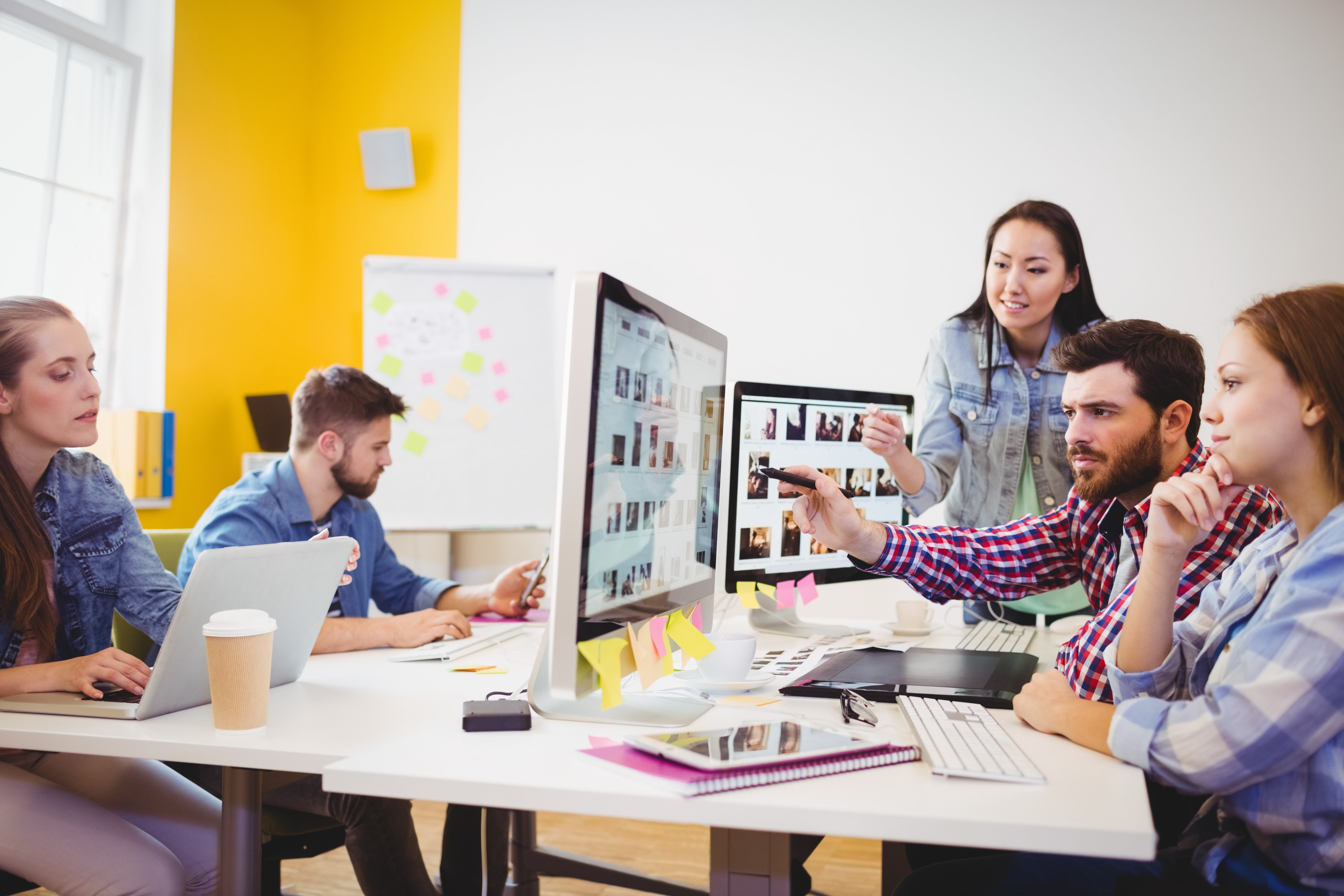 4. Showcase your personality
A portfolio is a vehicle to show off your talent and character. Incorporate your personality into it a bit, and definitely be yourself during the interview. Prepare in advance topics you might discuss to show off your personality, as well as how you might steer the conversation back to professional grounds if it gets derailed.
5. Dress the part
Agency dress codes may be pretty lax, especially in the creative department, but don't let that stop you from dressing up for your interview. It conveys respect for your interviewers and shows off your professional side, which is great to display since it might be required in on-the-job settings like a pitch meeting.
6. Ask strategic questions
It's always good to have a few questions in your back pocket, especially ones that relate to your important job criteria like culture and career growth. A word to the wise, though – steer clear of overly blunt and direct questions like "Why should I work here?". Your interviewers have a stack of fairly similar resumes and won't hesitate to throw out disrespectful contenders.
Instead, ask questions like "What do you enjoy most about coming to work each day?" or "What would you say is the most important trait for the ideal candidate to possess?". These are far less confrontational ways to find out if a company's culture is a good fit for you.
7. Write a thank-you note
No matter what type of position you're applying for, a thank-you note is always appreciated. It should acknowledge the interviewers' time spent chatting with you and convey your interest in the position. Whether it's handwritten or emailed, your thank-you note will go a long way toward solidifying you as a prime candidate for the role.
Remember, you are interviewing for a creative position. So be sure to show off your individuality throughout the interview, while tying your creative accomplishments back to business success.
We wish you the best of luck in your job search!
Whether you're on the prowl for more tips on acing your next interview or looking for a new career opportunity, contact us today! We'd are here to chat!
7 Interview Tips for Designers
was last modified:
February 16th, 2018
by