While college courses may equip students with ample amounts of terminology related to their major, an internship offers hands-on experiences and exposure to real-world situations. Internships provide valuable tools and lessons to take with you while making strides toward becoming a functioning member of the "adulting" community. I'm Bridget, and I may have read, written and taken exams on marketing to a specific audience in the classroom, but as an intern at Burkhart, I actually did it.
I made many mistakes throughout my internship, but learned plenty along the way. I had the opportunity to work with platforms such as Hootsuite, InDesign and WordPress while working closely with account executives, Katy Williams and Kati Blair, to achieve company goals. While I learned and accomplished so much as a Digital Marketing Intern at Burkhart Marketing, here are the top 5 lessons I took away from my internship at Burkhart:
1. Don't be Afraid to Ask Questions
As expected, during my first couple of days at Burkhart, I was full of nerves. Honestly, I felt a little lost. Hootsuite confused me, upset customers on social media scared me, and perfectly crafting a tweet under 140 characters seemed impossible. This was the time where I had to ask ALL the questions. A client received an angry message on Facebook? I emailed Katy. Unsure of which keyword to highlight on WordPress? To Katy's office I went. InDesign raining on my parade? I think you get the point. As anxious as I was when faced with a new task, asking questions along the way helped me become extremely efficient and better understand new challenges.
2. Time Management is Crucial
Working as an intern at Burkhart, I got assigned jobs that really helped the company. Right away I was given important tasks that needed to be completed in a timely manner. This was both rewarding because I felt valuable and scary because the to-do list seemed daunting. This is where I learned the importance of prioritizing and effectively managing time. With Katy's help and the use of Asana, I was able to prioritize what needed to be done each day. Major projects included completing a social media audit using Hootsuite and Piktochart, as well as a competitor analysis for one of Burkhart's clients. Researching social media platform capabilities and selecting clips from video footage to turn into GIFS were also on my job list. I still had to complete my everyday tasks on top of these major projects, so time management was key in staying on top of everything.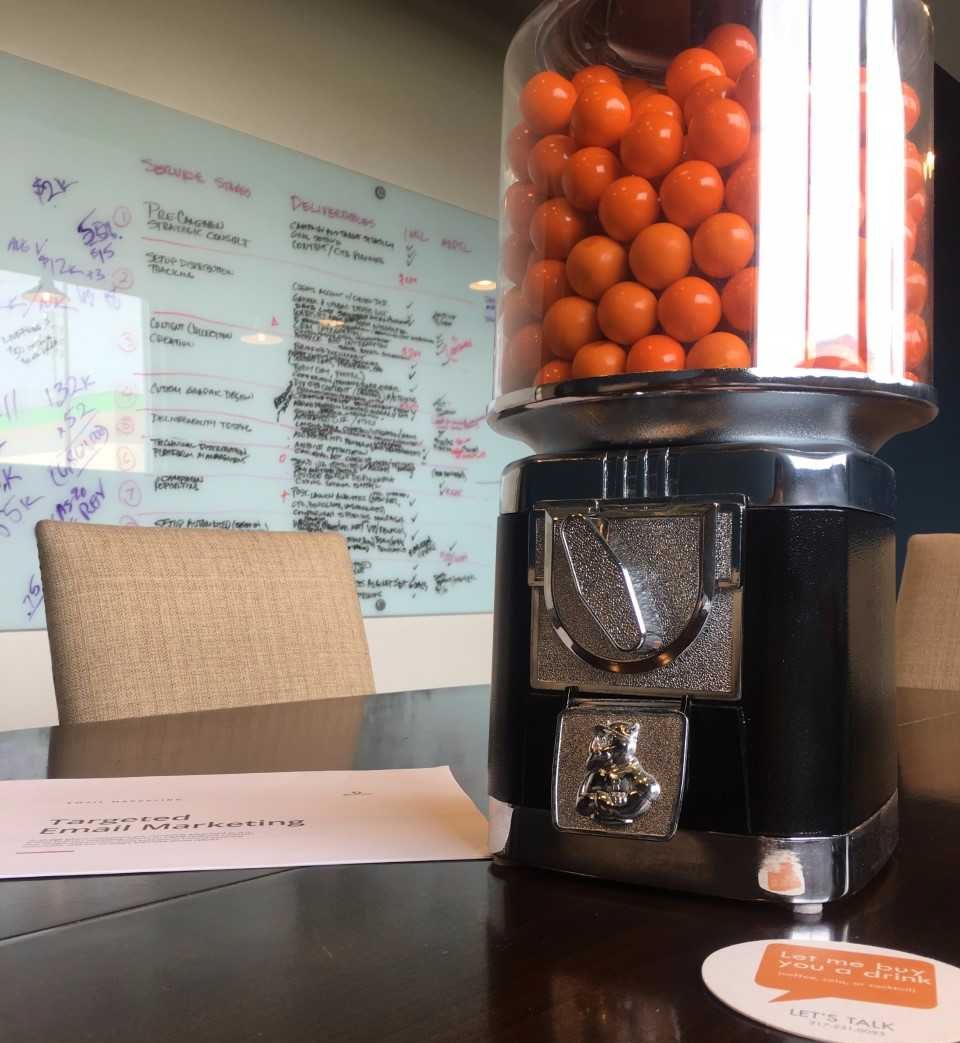 3. The Perfect Blog Post Doesn't Happen Over Night
Burkhart manages an amazing company blog. Professional and consistent, they make it look easy when it's far from it. After many rounds of editing and reworking blogs to reach the high standard that Burkhart has set, I have gained a new level of appreciation for the company and bloggers everywhere. I learned how to select keywords to help with SEO and make a blog post stand out, and that a slug is more than an odd, slow-moving alien that appears on the ground when it rains.
4. Social Media Management Takes Time
One of my everyday tasks included reviewing social media accounts for clients. I quickly learned how much time goes into overseeing social media accounts and how important it is. Every morning I reviewed platforms and made sure to respond to ratings, reviews and comments posted on the accounts. Reviewing social media is important because it helps with customer relationship management (CRM), which is vital in today's online society where anything has the chance to go viral in minutes. I also had the opportunity to draft social media posts to correlate with specific content, such as content published on special holidays. While this was difficult because each platform requires a different tone and voice, it was a great opportunity because it taught me how to tailor posts effectively.
5. You're A Part of a Team
I thought once I retired my high school basketball jersey, I was done playing on teams. I was wrong. At Burkhart, everyone works together to reach company goals and get the best results possible. Everyone's ideas and opinions are heard and it doesn't matter if you are Paul Burkhart, the owner of the company, or Bridget Cato, the intern – everyone has a special role on the team. Communication is key in this fast-paced industry and you have to know when to voice concerns and how to listen to criticism. At the end of the day, it's about achieving results and doing what's best for the client and it starts with strong internal relationships.
My internship at Burkhart has been the best part of my fall semester of my senior year. It has helped me validate where I want to be in the future, and has given me tools to help get there. I not only acquired better writing skills and learned my way around Hootsuite, but I learned that celebrating national food holidays at work is a must… that might be my favorite lesson. Internships are the perfect opportunity to gain exposure and hands-on experiences to point you in the right direction and my internship at Burkhart Marketing was no exception.
Check out Burkhart's current internship and job openings to join a team of hard-working, inspiring people!
5 Key Takeaways From a Burkhart Marketing Internship
was last modified:
August 3rd, 2018
by