In today's marketplace, advertisements are a must for marketing your business (big or small). For some businesses, the cost of prime advertisements can be overwhelming and intimidating. You don't have to let the price tag stop you in your tracks. By forming a co-op and implementing a co-op advertising plan, you can enjoy the benefits of traditional media placement without breaking the bank.
A co-operative, or co-op, is a mutually beneficial way for franchisees to join forces in funding an advertising or marketing campaign. This can include stretching your reach, frequency, buying power and enhancing your product or service offer. By pooling money together, these businesses are able to afford a media plan that builds awareness through prime media platforms. What types of media outlets should you consider as a co-op? Traditional media (out-of-home, TV, radio and sponsorships) is a great way to boost your awareness and in turn, increase your traffic.
Out-of-Home (OOH)
OOH advertising is focused on marketing to consumers when they are "on the go" in public places. Types of OOH marketing can range from billboards, posters, aerial advertising banners or blimps. Although billboards can sometimes be expensive, they promote brand recognition and awareness. As a co-op, the best option is to boost location awareness by grouping locations and using directionally focused billboards.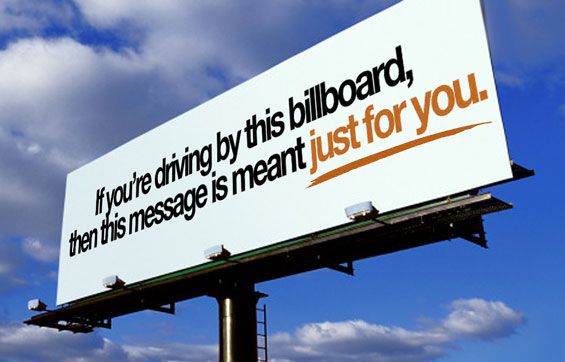 Television
Television commercials have stood the test of time and have been increasing in popularity when budgets allow for them. With the constant increase in the number of channels and ways to watch, a prime-time spot is crucial. TV advertisements are able to reach a large audience while they are most engaged in a short amount of time. While these spots can also be pricey, a co-op provides an opportunity for smaller businesses to afford the air-time they desire. Again, the main result here is awareness, but it is also a great way to promote local offers that the national brand won't be cover in their national campaigns.
Radio
Radio advertising can be another effective way to reach your audience in a specific region or area. This can help to build awareness and spark interest for people who are already in their car on the go. Another major advantage is being able to decide on a specific audience reach through the station you choose. Like television, costs for radio ads include both the price of production plus the airtime slot purchased. With the turn toward digital, co-op advertising budgets also allow for the possibility of digital radio campaigns as well.
Sponsorships
Another way to use your co-op advertising budget is for sponsorships of groups, events and other businesses (i.e. your local zoo or museum). Sponsorships can play a pivotal role in marketing and the major benefit is exposure to your target market and creating an authentic tie to the community.
Summary
Navigating through the range of mediums and channels to distribute advertisements is an intimidating part of an overall marketing strategy. Advertising is a big investment and it is important to make the most of opportunities. For some businesses, a co-op can be the perfect solution. Pooling together budgets for a common interest or end goal can effectively impact results.

Considering taking the leap to join forces? Contact us today or stop by to learn more about the opportunities a co-op can bring you.
Economies of Scale When Buying Co-Op Advertising
was last modified:
August 3rd, 2018
by